Lochend is a flat wood mainly made up of conifers with patches of birch and ash. There is an extensive path network and some vehicle tracks where care is needed but it is an ideal area of juniors and newcomers.
Even at this time of year undergrowth can be very dense once you leave the path network. There are some nettles and brambles so full leg cover is recommended.
Dunbar is the driest, sunniest town in Scotland, but we can't guarantee the weather so please dress appropriately!
Orienteers of all abilities are welcome to join us on the day when we will have a range of courses to suit everyone.
Read more
---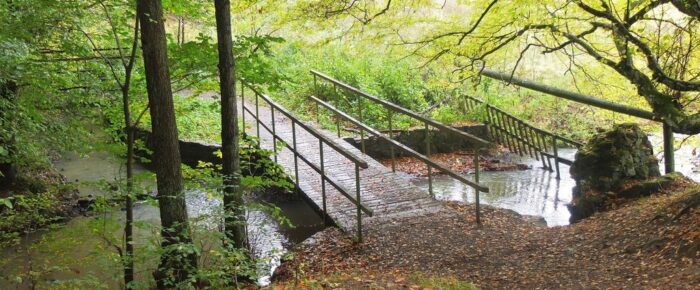 Because of the Covid restrictions, it was not possible to hold the East of Scotland Orienteering Championships in November 2020 as orienteers from other clubs were unable to travel to the event.

This event will now take place in November 2021 instead.
Vogrie Country Park is a woodland estate managed by Midlothian Council. The Tyne Water runs through the park in a steep sided valley which can provide a physical challenge. Vogrie usually hosts a Saturday parkrun and has a popular playground but its varied terrain and 12 mile path network make this a popular venue for orienteering, particularly for those new to the sport. For the more experienced there are plenty of ways to navigate between controls both on paths and off them!
For the East of Scotland Orienteering Championships we are grateful to the ranger service and neighbouring landowners who have allowed us to greatly extend the range of the map into the former golf course and into some areas of disused quarries which provide regions of intricate contour detail.
Read more
---
More events