Join us at Vogrie on Saturday 31st March for a fun-filled Easter Saturday's orienteering.
Vogrie Country Park is a woodland estate managed by Midlothian Council.  The Tyne Water runs through the park in a steep sided valley which can provide a physical challenge.  Vogrie also hosts a Saturday parkrun and has a popular playground but its varied terrain and 12 mile path network make this a popular venue for orienteering, particularly for those new to orienteering.  For the more experienced there are plenty of ways to navigate between controls both on paths and off them!
---
FVO hosted a busy weekend of orienteering with the Scottish Sprint Championships at Stirling on Saturday and the Scottish heat of the Compass Sport Cup & Trophy on Sunday at Beecraigs near Linlithgow.
There were strong performances by several ELO runners on Saturday and on Sunday ELO came a very creditable 6th out of 13 clubs in the Compass Sport trophy.
---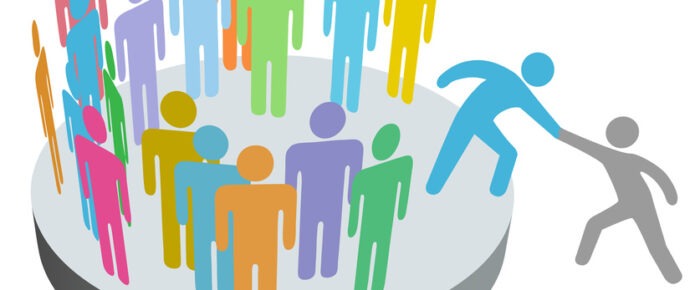 Please remember to join ELO or renew your membership for 2018.
Juniors can join for as little as 50p – and then save £1 for every event entered.
There are two membership options depending on whether or not you wish to join British Orienteering as well as ELO and Scottish Orienteering…
---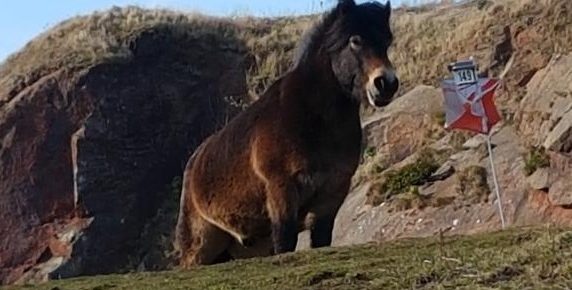 Results
Report:
Well done to anyone who completed today's courses – tougher than usual with steep climbs and slippery conditions underfoot.
Many thanks to the small ELO team today – Michael (liaised with junior training session at Yellowcriag), Saartje (meeting and greeting) and especially to Tim who ran the entries and timing almost single handed – and then ran – and then collected some controls. Robin checked maps and set up the timing for us beforehand.
It was great to see so many new faces today – we hope you enjoyed it. Next month's event is at Vogrie Country Park on 31st March – and we can guarantee there won't be so many hills to climb there.
---

FVO host the Scottish heat of the inter club competition this year – at Beecraigs Country Park near Linlithgow on Sunday 11th March.
ELO compete for the Trophy for smaller clubs. Runners score points for the club by completing a suitable course and it pays to have runners spread across as many  of the available courses as possible.
---
Michael Atkinson was ELO's only trophy winner at the 2018 Scottish Night Orienteering Championships. The event was staged by STAG on Saturday 10th Feb at Pollok Country Park in Glasgow.
---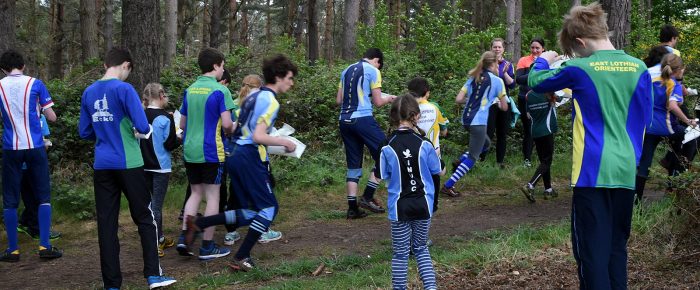 Three big orienteering events are coming up in the next few months. In each case there is a relay day and we need to notify in advance how many teams of three we will be entering.
Remember that ELO pays your entry fees for relay teams.
---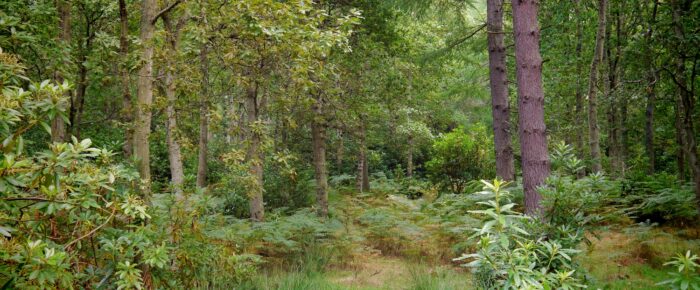 ELO hosted the second SoSOL of the 2018 series at Binning Wood on Sunday 28th January.
Results
Many thanks to all who came and to the many helpers – ELO members, friends and family. Trina's courses got lots of good feedback – and it didn't hurt that the rain stopped just as the courses opened. PY
---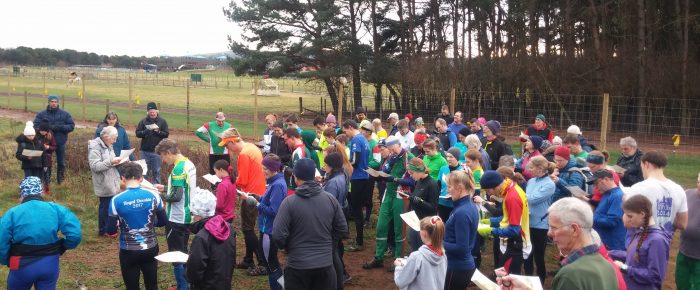 This year's Festive Frolic was held at John Muir Country Park outside Dunbar on Saturday 30th December.
Results
Thanks to all runners and helpers – especially Sheila Strain for her inventive Score course and for Robin Strain for incorporating the special bonuses into the SI results.
---