Join us on Saturday afternoon at a brand new area for orienteering in East Lothian: Gosford Estate.
Gosford is a privately-owned estate stretching between the East Lothian villages of Longniddry and Aberlady.  The area contains 18th-Century Gosford House and its park in the centre, sections of farmland, and surrounding deciduous woodland. Although the event will stay away from the House itself (which is not open on the day), the parkland contains many interesting features such as ornamental ponds, ha-has, a mausoleum, a grotto, and an ex-POW camp!
---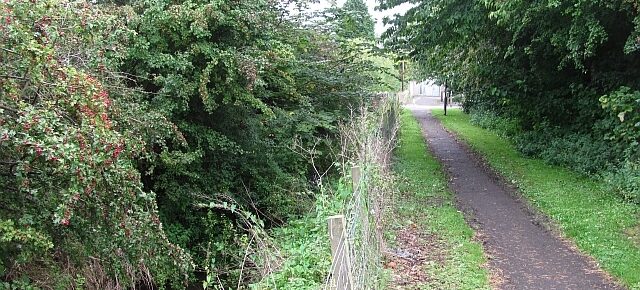 Results
Report
Many thanks go to the Glassel Park Association for giving us permission to run on the privately owned parkland and footpaths through the centre of the village and enabling us to start our summer series in Longniddry. It was super to see the weather improve in time for the event and so all the competitors enjoyed a sunny spring evening orienteering.
Thanks go to Pete for planning the park-based courses – both the white and the score course certainly seemed to go down well with those who did them – and to Sheila for the urban courses round the new map of Longniddry which was very enjoyable.
---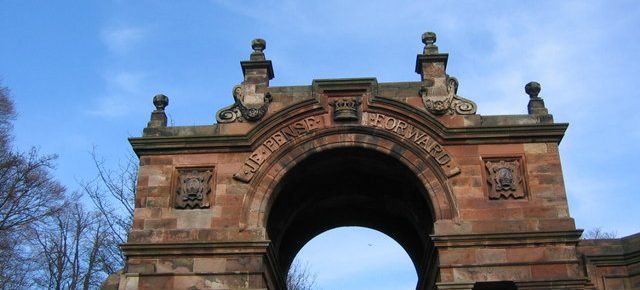 In thirty years of existence East Lothian Orienteers have held events in most areas of the county – traditional events in woods, hills and coastal areas as well as urban style within the county's towns. But Longniddry has never featured. However this month it will be seeing two separate events including three different styles of orienteering…
Wednesday 18th April – an evening event which is the first in the SprintELOpe series for 2018 – includes two different options based at King's Park…

Adults – Urban event
Youngsters and beginners – White and Score courses within the park

Saturday 28th April – traditional cross country orienteering within the Gosford estate on a new map
---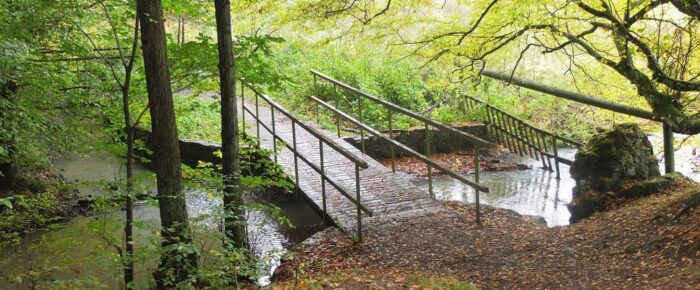 Results
Thanks to all competitors and the many ELO helpers today – especially to Michael for his courses which managed to find some tough new control sites and to Tim and Neil for running the SI timing and results. Michael's invitation (below) promised a 'fun-filled' Saturday afternoon – perhaps the bleak weather didn't quite allow that but most of us certainly enjoyed our runs. It was very gratifying to see so many ELO juniors taking part – with several of them successfully stepping up to tougher courses.
Apologies for the shortage of maps on Light Green – we were pleasantly surprised that so many people ignored the rival attraction of Britain's biggest orienteering festival taking place only 300 miles away.
Found property: Black quilted jacket by Harry Hall, XL
---
FVO hosted a busy weekend of orienteering with the Scottish Sprint Championships at Stirling on Saturday and the Scottish heat of the Compass Sport Cup & Trophy on Sunday at Beecraigs near Linlithgow.
There were strong performances by several ELO runners on Saturday and on Sunday ELO came a very creditable 6th out of 13 clubs in the Compass Sport trophy.
---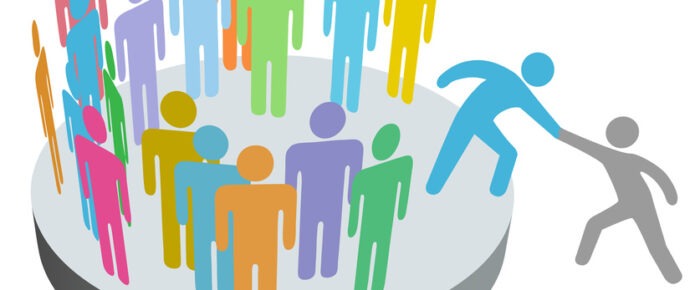 Please remember to join ELO or renew your membership for 2018.
Juniors can join for as little as 50p – and then save £1 for every event entered.
There are two membership options depending on whether or not you wish to join British Orienteering as well as ELO and Scottish Orienteering…
---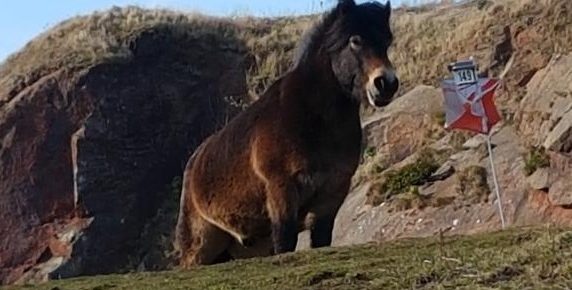 Results
Report:
Well done to anyone who completed today's courses – tougher than usual with steep climbs and slippery conditions underfoot.
Many thanks to the small ELO team today – Michael (liaised with junior training session at Yellowcriag), Saartje (meeting and greeting) and especially to Tim who ran the entries and timing almost single handed – and then ran – and then collected some controls. Robin checked maps and set up the timing for us beforehand.
It was great to see so many new faces today – we hope you enjoyed it. Next month's event is at Vogrie Country Park on 31st March – and we can guarantee there won't be so many hills to climb there.
---

FVO host the Scottish heat of the inter club competition this year – at Beecraigs Country Park near Linlithgow on Sunday 11th March.
ELO compete for the Trophy for smaller clubs. Runners score points for the club by completing a suitable course and it pays to have runners spread across as many  of the available courses as possible.
---
Michael Atkinson was ELO's only trophy winner at the 2018 Scottish Night Orienteering Championships. The event was staged by STAG on Saturday 10th Feb at Pollok Country Park in Glasgow.
---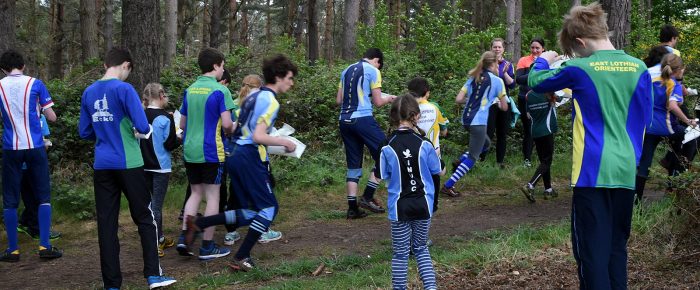 Three big orienteering events are coming up in the next few months. In each case there is a relay day and we need to notify in advance how many teams of three we will be entering.
Remember that ELO pays your entry fees for relay teams.
---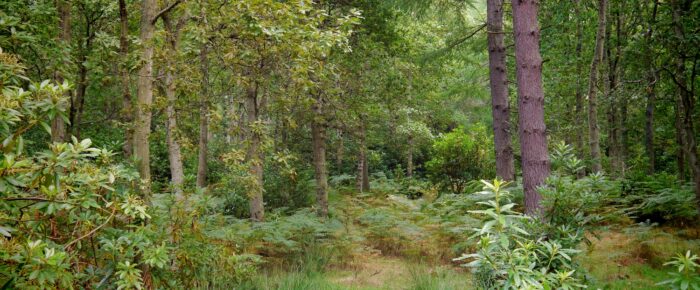 ELO hosted the second SoSOL of the 2018 series at Binning Wood on Sunday 28th January.
Results
Many thanks to all who came and to the many helpers – ELO members, friends and family. Trina's courses got lots of good feedback – and it didn't hurt that the rain stopped just as the courses opened. PY
---