Virtually a SprintELOpe series…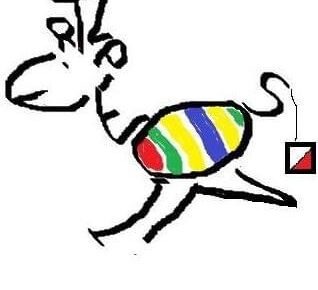 Now that we are able to travel more than 5 miles to exercise we can go a little further than our very local patches and take up some orienteering again. We've chosen to reprise 10 highlights from recent urban sprint events to run as a summer series.
Each Monday for the next five weeks, we will release two courses (roughly one in the East and one in the West) and you can download a map and run! You can even use MapRunF on your phone to let you know when you get to the controls.
All the courses are around 5km straight line distance, which means you'll run or walk a little further than that in practice.
Look out for the first two courses being released on Monday.
Locations
The map pins show parking locations which are close to the start and finish.
Longniddry
Musselburgh East
Tranent South
Haddington East
Haddington West
Dunbar North
Dunbar Lochend
Ormiston
North Berwick North
North Berwick South
Using MapRunF
Enter your personal details.
Select the "event" you want to run. Navigate to the "UK" > "Scotland" > "East Lothian Orienteers" folder (once available) and then click on the event name to download the map to your phone. We recommend you download the map while you have access to wifi or a good mobile signal. Once downloaded, you'll be able to retrieve the map later from local storage on your phone.
If you haven't already then download the pdf of the map – they are all set to print out on A4 paper.
Once you're ready to run, click on "Go To Start" (if necessary re-loading the event from local storage in the event list first) and enter the PIN if required.
Walk towards the start. Your phone should beep and the clock start timing once you come within range of the start location.
Run the course as normal. Your phone should beep when you reach each control point. Sometimes you may need to slow down and stop for a couple of seconds, or move a few paces until it registers.
Once you have found all the points head for the finish for the final beep. You should avoid running past the finish before the end of the course or you may accidentally stop the clock!
Let us know your time by uploading the result to MapRun or by filling in the form below.
Safety
The activities are carried out entirely at your own risk.
Although cars should be moving slowly you should be aware that the courses all cross roads and so under 16s should not take part unless accompanied by an adult. We would also advise making use of quieter times of the day.
Stay aware of your surroundings and take care when running so that you don't run into other pedestrians or dog walkers.
Be aware that surfaces are uneven and so there is a risk of slips and trips.
You should do the activity at a pace that is suitable to your ability to ensure that you do not become too tired to make sensible decisions about your safety.
Make sure that you check the weather forecast and wear appropriate shoes and clothing.
Some of the courses go near water and again we would emphasise that under 16s should not take part unless accompanied by an adult
Be alert to your surroundings and remember that it is better to skip a control than cause alarm to other people.
Covid-19: You should not take part if…

you are unwell with a cough, fever or other respiratory symptoms
you have been in close contact with a suspected or confirmed case of COVID-19 until you have completed the prescribed quarantine period, even if you are completely symptom free
you have returned from any overseas country until you have completed the self-quarantine period for 14 days, even if you are symptom free
you are undergoing COVID-19 testing, until they have received negative results and are symptom free
you have been asked to isolate by NHS Test and Trace because you are a contact of a known COVID-19 case, do not exercise outside your own home or garden and do not exercise with others
you have been advised to stay at home by a health professional

If you fit within a higher at-risk group, then your should take particular care and/or make decisions on attendance with due consideration to the risks associated with COVID-19. You should take part according to current government advice on exercise and meeting with other family groups if you chose not to run on your own.
You are advised to bring hand sanitiser and wash your hands and generally follow good hygiene practices and maintain physical space between you and other people.