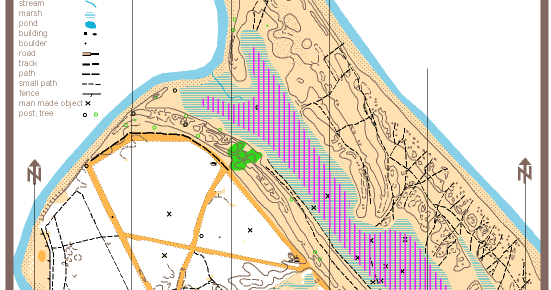 Location: Dunbar
Grid Reference: NT651787
Post Code: EH42 1TY
Scale: 1:7500
Size: A4
Last revision: 7/2013
The John Muir Country Park has got areas of open dunes, pine woods, wide rides and a salt marsh which means that some of the area can only be used at low tide.
An adventure playground caters for juniors not worn out by their orienteering.
Note that the production of orienteering maps takes many hours of professional or volunteer's work and that permission to use areas for an event should not be taken for granted. Please contact the club to purchase copies of the map and to discuss possible use.