Lochend Wood, Dunbar
24 January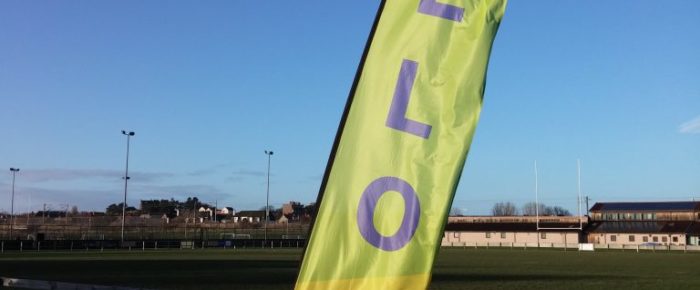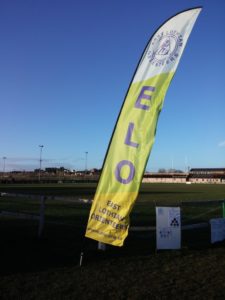 ELO's first event of 2015 was held on the afternoon of Saturday 24th January, in and around Lochend Wood, Dunbar on an extended map to include the urban area eastwards from Lochend, and with several small wooded areas, an old curling pond and the playing fields, so that Trina can include some new variations for the adults particularly.
A good turnout of all abilities enjoyed bright crisp weather which made for good conditions underfoot. The Green course was predominantly urban and fully explored the complex layout of Dunbar's 'new houses'.
Special thanks to Trina for setting novel and challenging courses and to Tim for handling the SI.
Results are available here.
Sat 24th Jan 2015
Info updated: 20th Jan – Public transport added.
Type of event: Local event in the East of Scotland Orienteering Association (ESOA) Winter series
Type of terrain: Parkland, Woodland, Urban
General Information
Dress: Dunbar is the driest, sunniest town in Scotland, but we can't guarantee the weather. Road shoes will be suitable for the Green course, dobs are probably unsuitable
Terrain: A mixture of parkland and woodland with some muddy sections for White, Yellow and Orange courses. The Green course is mainly in various housing estates and as crosses several small roads British Orienteering rules prohibit anyone under 16 years old running it
Other Users: The woods are very well used by the general public including dog walkers and families. Please respect their right to be there at the same time as you are orienteering there. Please observe all out of bounds areas, particularly the unfenced.
Dogs: Area is well used by dog walkers so dogs are welcome.
Location
Nearest town: Dunbar
Grid Ref: NT675783
Postcode: EH42 1QZ
Latitude: 55.997182
Longitude: -2.521059
StreetMap
Directions
Leave the A1 at the ASDA roundabout and at the next roundabout turn left onto Kellie Road. Carry on to the car park for the Halhill Sports Centre.
There are a hourly bus and train services from Edinburgh to Dunbar on Saturdays and less than 1k to walk in Dunbar to registration.
Registration & Start Times
Registration: This will be from 1:30pm to 2:30pm at the car park. Pre-entry is available at Oentries and will not close until the night before the event. It will help smooth registration if as many as possible can enter that way, but of course, everyone is very welcome, just to turn up. Please try to come and start early if you think you might take a long time over your course – it still gets dark very early at this time of year and we need to get the controls in before it gets too dark. Controls will be brought in from 4pm promptly.
Start and Finish will be close to the registration. Start times will be from 1.30pm to 2:30pm. NOTE the slightly earlier start time for this event.
Courses Close at 4pm promptly so it is essential that you report to the Finish by 4pm, even if you have not completed your course.
Course Information
There will be White, Yellow and Orange courses and a Green course for adult orienteers. This is the first use of the extension of the map to cover the urban area. The map has been revised and redrawn to sprint standards and will be printed at 1:5000.
Entry Charges
Seniors (born 1994 or earlier)
British Orienteering members – £3
Non-members – £5
Juniors (born 1995 or later)
British Orienteering members – £2
Non-members – £2.50
Students
British Orienteering members – £2
Non-members – £2.50
Groups (Adults + children) – including 2 maps
British Orienteering members – £4
Non- members – £6
Extra maps and runs on a second course – £1
SportIdent (SI) electronic timing will be used. If you have your own SI please bring it with you. We will have SIs for hire free of charge but there is a £30 charge if lost.
Results
Results should be published here after the event.
Contacts / Officials
Trina Rogerson – Contact
Safety and Risk
A comprehensive risk assessment will have been carried out by the organiser, but participants take part at their own risk and are responsible for their own safety during the event. All courses include sections on pavements at the side of minor roads. Because of road crossings, the Green course is not suitable for unaccompanied juniors under 16 years old. British Orienteering rules do not allow any variation of the prohibition.
Privacy: when entering our events your name may appear in the results section of this website or in newspaper reports.
Read our privacy policy to see how we look after your personal data.