SprintELOpe: Haddington, Neilson Park
Wednesday 21st June
Thanks to everyone who came and particularly to Tim Day and the Aberlady Cubs and Scouts who have enthusiastically supported this SprintELOpe programme.
Michael's urban courses were well received and we were again lucky with the weather – the heavens opened just as the last control was collected at 8:30.
---
This is the fourth ELO event in the summer 2017 Sprintelope series taking place on Wednesday evenings. These are lightweight informal events featuring a mix of traditional White and Yellow courses within a public park for youngsters and Urban Sprints around the surrounding streets for adults.
The event is based at Haddington's Neilson Park beside the rugby pitch which is across Mill Wynd from the Aubigny Centre.
Both versions of the Urban course will visit the new housing estates to the west and the Longer version will also explore the old town centre with its complex network of wynds and vennels.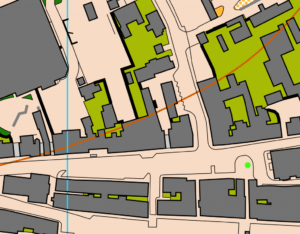 White course will be entirely within Neilson Park.  Yellow course will also use the school playing fields west of the primary school and so will involve a short distance along the connecting public path.
SprintELOpe evening event …
Registration from 18:00 to 19:00
Starts from 18:30 to 19:30
White (1.1km) and Yellow (1.8km) courses – mini kites with SI timing
Urban Sprint for adults (approx 5.0 km with a 3.4 km shorter option) outside the park – tube controls with SI for Start / Finish only
50p for juniors
£2 for adults
Parking – Mill Wynd
Postcode – EH41 4DB
Grid Ref –  NT 513 734
Urban courses have been set by Michael Atkinson.
Because the Urban courses involve road crossings, under 16s can only tackle this course if accompanied by a responsible adult at all times.
Wednesday evening events continue in the Edinburgh area – please see the Facebook page and the websites of the other clubs for more details Interlopers, ESOC and Roxburgh Reivers).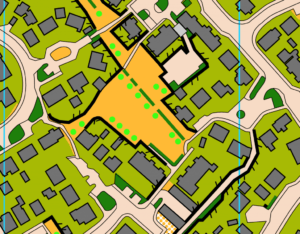 A thorough risk assessment has been carried out. By entering the event your accept that your name may appear in published results.

7th June SprintELOpe: Dunbar North and Winterfield