Sprintelope Longniddry
Wednesday 18th April 2018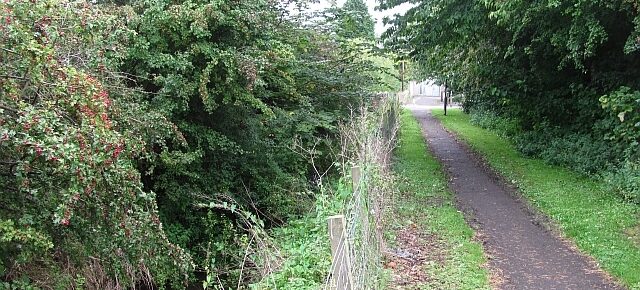 Results
Report
Many thanks go to the Glassel Park Association for giving us permission to run on the privately owned parkland and footpaths through the centre of the village and enabling us to start our summer series in Longniddry. It was super to see the weather improve in time for the event and so all the competitors enjoyed a sunny spring evening orienteering.
Thanks go to Pete for planning the park-based courses – both the white and the score course certainly seemed to go down well with those who did them – and to Sheila for the urban courses round the new map of Longniddry which was very enjoyable.
This was our first event in the summer 2018 SprintELOpe series taking place on Wednesday evenings. These are lightweight informal events featuring a mix of  White and Score courses within a public park for youngsters and Urban style races around the surrounding streets for adults.
The event was based in Longniddry on a new map and is the first orienteering event to be held in the town. There will be a traditional cross country style event in the nearby Gosford Estate on 28th April.
The White (1.1km) and Score courses for youngsters and beginners will be entirely within the King's Park / Glassel Park complex of linked small park and garden areas.
The Score course lets you visit as many controls as possible within the 20 minute time limit. You can visit them in any order but for this SprintELOpe series there is one extra rule – odd numbered controls only count before you visit an even numbered control – ie visit the odd numbers first.
There will be long (5km) and shorter (3km) versions of the urban courses planned by Sheila Strain.
Details…
Registration from 18:00 to 19:00
Starts from 18:30 to 19:30
White and Score courses – mini kites with SI timing
Urban Sprint for adults outside the park – marker controls with SI for Start / Finish only
50p for juniors
£2 for adults
Postcode – EH32 0QL
Grid Ref –  NT 436 759
Parking – on street parking on King's Avenue and other streets off Dean Road. Please park sensitively to avoid inconveniencing local residents.
Toilets – there are no public toilets nearby although we have the use of toilets within Longniddry Community Centre – directions to the centre will be available from Registration. Due to the urban environment and to the sensitivity of access to the parks and gardens there must be no informal toilet stops on any of the courses.
Because the Urban courses involve road crossings, under 16s can only tackle this course if accompanied by a responsible adult at all times.
Some paths are still quite muddy and slippery so please wear appropriate footwear.
For the Score course you will find it useful to wear a watch to keep within the time limit.
By public transport…
By train – Longniddry station is served by trains from Edinburgh (eg 17:48 arriving 18:07) and from North Berwick (eg 17:28 arriving 17:41)
By bus – X24 every 30 minutes Edinburgh and from North Berwick – alight at Cunningham Court and walk north west to King's Park
Wednesday evening events continue in the Edinburgh area – please see the Facebook page and the websites of the other clubs for more details Interlopers, ESOC and Roxburgh Reivers).
A thorough risk assessment has been carried out. By entering the event your accept that your name may appear in published results.