Sprintelope Musselburgh
Wednesday 30th May 2018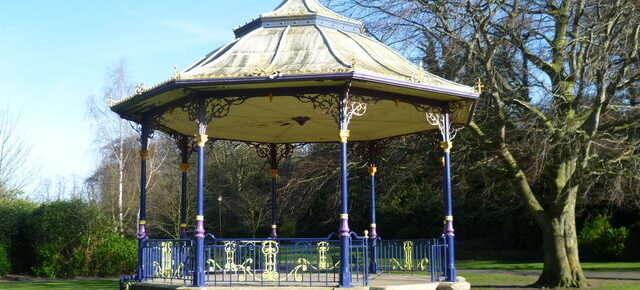 Results
This was the fourth ELO event in the summer 2018 Sprintelope series taking place on Wednesday evenings. These are lightweight informal events featuring a mix of traditional White and Score courses within a public park for youngsters and Urban Sprints around the surrounding streets for adults.
Again this year we were based near the main gate of Lewisvale Park which is a landscaped public park near the town centre.
Details:
Registration from 18:00 to 19:00 at the west end of the park, opposite the Grammar School.
Starts from 18:30 to 19:30
White and Score courses within the park – mini kites with SI timing
Urban courses for adults outside the park – tube controls with SI timing for Start / Finish only – 5km with a shorter option at 3.5km
Course lengths:-

White – Easy – 1.1km
Score – Moderate – approximately 2km with a 20 minute time limit
Urban – 5.0km with a shorter option at 3.5km

50p for juniors
£2 for adults
Parking –  on-street parking on and around Newbigging Road
Toilets – there are no public toilets in the park – nearest toilets are at Musselburgh Sports Centre – 100 metres from Registration
Postcode – EH21 7AR
Grid Ref –  NT 346 722
Results will be published on the ELO results pages
For the Score course you will find it useful to wear a watch to keep within the time limit. The Score course will again have an extra rule – odd numbered controls don't count after you have visited any even numbered control.
Because the Urban courses involve road crossings, under 16s can only tackle these courses if accompanied by a responsible adult at all times.
Lewsivale Park is regularly used by dog walkers. There is not a railing enclosing the whole park – it blends into surrounding housing areas at some points.