Creag Meagaidh
Saturday 7th August 2021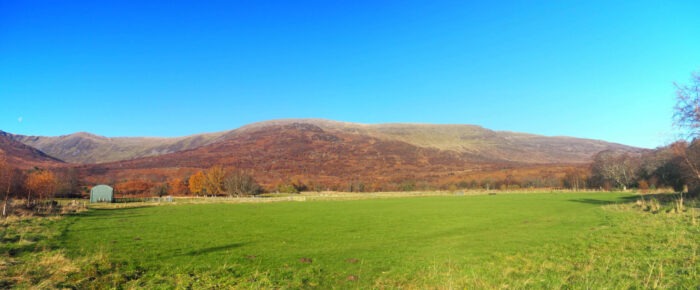 The final day of the Scottish 6 Days was staged at the foot of Creag Meagaidh on the lower parts of the National Nature Reserve that rises from the shores of Loch Laggan up to the summit of Creag Meagaidh itself at 1130 metres.
East Lothian Orienteers assisted in the organising and the planning for this, the final day of the 6 Days and it was great to see so many club members helping out as well as orienteering! As a club we looked after one of the starts and the string course for the smallest participants.
The area is predominantly open grassland and heath with a good measure of bogs and boulder fields and is in the most superb setting.
Read more about the day itself on the Scottish 6 Days website.
Location
What is the Scottish 6 Days?
The Scottish 6 Days Orienteering event is the largest orienteering event in the UK and is a family-friendly festival of orienteering which takes place every two years.
Each 6 Days event typically attracts over 3000 competitors plus additional families and friends, and brings an enormous economic boost to the local area.
It is widely regarded as one of the best multi-day orienteering events in the world and regularly attracts orienteers from all over the world.
This year it is a scaled back event with limited numbers due to current covid advice from Scottish Government and SportScotland which we are adhering to.
Find out more at the 6 Days website.