Barns Ness
Saturday 27th May 2023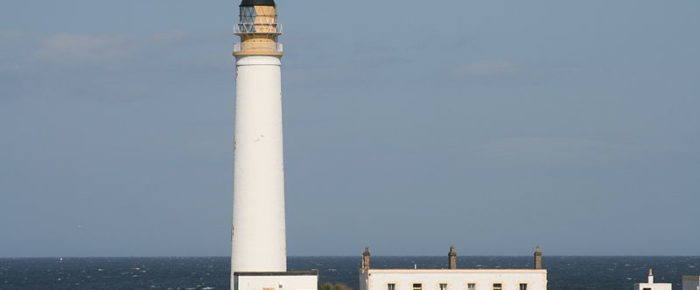 Thanks to everyone who came to this event which was unusual in having only path-based courses due to restrictions protecting ground-nesting birds. It was great to see such a high proportion of juniors taking part. All Jamie's courses were very well received, and even some seasoned orienteers relished the opportunity to stretch the legs without having to concentrate too much on a navigational challenge.
Thanks also to the team of helpers – Robin, Tim and Neil for SI; and Godfrey and Ian for helping with control setting and collection.
Planner's Report
Barns Ness is a great area for orienteering, consisting of a fairly narrow strip of coastal land about 2000m long and no wider than 400m in any place; typically it's around 200m wide. The immediate coastline in the north is mainly stony beach and rocky foreshore, with intricate sandy dunes on the east facing side. A flat coastal plain extends south. The obvious man-made features include disused limekiln buildings, the Lighthouse (completed in 1901 by cousins of Robert Louis Stevenson) and an old quarry. The western edge of the area is bordered by a steep slope, rising about 15-20m above the coastal plain. 
Much of the area includes fenced enclosures which can limit and channel courses, we were further restricted in developing courses by having to stick to paths due to the ground nesting birds. I was very grateful for the perseverance of the committee in getting the go-ahead for the event to take place. 
Setting up a white, yellow and long yellow course proved to be an interesting challenge, in particular trying to make sure that the courses stayed interesting for all levels. For the long yellow course, I tried to make the most of the terrain and allow for a fast running course.  I hope that this was achieved by setting the long yellow without making it just an 'out and back' course but zig-zagging around a bit! Feedback from those taking part was positive and they enjoyed the course; a few people also recognised the need to keep focussed on the course and to try to avoid lapses in concentration. 
It was good to see a number of families  and new faces taking part, and hope to see you at other future events. 
Jamie
Results
Advance Information
Barns Ness and Whitesands consist of coastal grass along with a mixture of sandy and rocky shorelines. The area has had limeworks for centuries, and as you explore the area you'll see a number of 18th-century limekilns.
To avoid disturbing ground-nesting birds we can only offer path-based courses. These will be the usual White and Yellow for youngsters and a special Long Yellow course aimed at adult beginners such as runners wanting to try orienteering with a gentle navigation challenge.
All courses have been designed so that there is no need to leave the path network and we would ask that you stay on the paths while you are out running.
Type of event:
Local event in the East of Scotland Orienteering Association (ESOA) series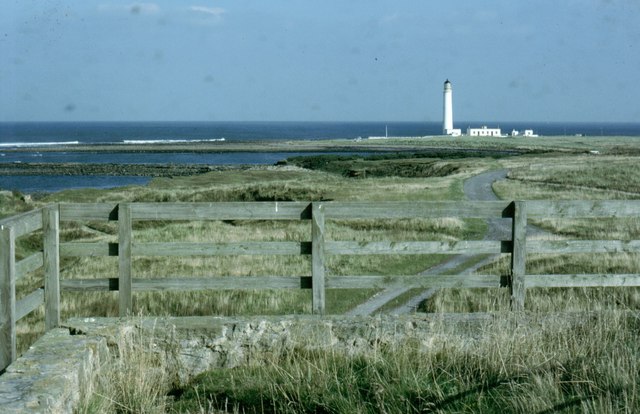 Terrain:
Path network on open land next to the dunes.
Runnability is generally good.
Because the courses are path-based, there is no need to wear full cover.
Please use marked crossing points to cross fences and stick to the paths.
Please observe any out of bounds areas.
Other Users
The area is very well used by the general public including dog walkers and families. Please respect their right to be there at the same time as you are orienteering.
Dogs
The area is well used by dog walkers so dogs are welcome to come with orienteers. The ranger service would like dogs to be kept on leads because of the ground-nesting birds
Toilets:
Toilets are available at the White Sands car park, beside the entrance .
Accessibility:
Although all courses follow a network of paths there are some rough sections which may not be suitable for buggies.
Location
Nearest Town: Dunbar
Grid Ref: NT710773
Nearest Postcode: EH42 1QP
Directions
The Whitesands Bay car park is accessed by a minor road which leaves A1087 at NT669770. The A1087 runs from Dunbar town south through Broxburn past the cement works to the A1.
Drive past the campsite on the left and on down to the barrier at Whitesands Bay. Turn left here and continue to the end of the track and park on the grassy areas.
There is a East Lothian Council £2 charge for parking.
Public Transport
Dunbar is easily reached by public transport (buses and trains) but there is none available to the event area which is approximately 2km SE of the town centre – there is footpath the whole way, either along the coast or by the road.
Registration & Start Times
Registration
The link below is for advance entries. On the day Registration (and dibber collection) will be at the Whitesands car park – look out for the ELO flag and tent!
If would like advice before going out or if you think you will take over an hour please arrive and start early.
Start and Finish:
Start times will be from 1:30pm to 3:00pm. We are not allocating start times.
The Start and Finish locations are near the Barns Ness car park which is a 600 metre walk from Registration. If you have very young children in your party it is possible to park there although we would prefer to keep that small car park available for other users of the area.
Courses Close:
The courses will close at 4:00pm, so if you have not completed your course by then, you should stop and return to assembly.
If would like advice before going out or if you think you will take over an hour please arrive and start early.
You must report to the Download point, whether you complete the course or not, so that we know you are not lost or injured in the dunes.
Course Information
Map
The map is printed at 1:7500 with 2.5m contours.
Timing
SportIdent (SI) electronic timing will be used – we will have SIs for hire free of charge but there is a £30 charge if lost. Units, apart from start and finish, will be set for contactless punching.
Courses
There will be White, Yellow and Long Yellow courses.
| Course | Length / Ascent | Description |
| --- | --- | --- |
| White | 1.7km / 10m | For competitive 9-10 year olds and 11-12 year old beginners. Follows paths with a control at each choice point. |
| Yellow | 2.2km / 20m | For competitive 11-12 year olds and 13-14 year old beginners. Follows line features with controls after choice points. |
| Long Yellow | 5.0km / 30m | Ideal for runners who wish to try orienteering for the first time. Follows line features with controls after choice points. |
More details about the colour coding is available on the Scottish Orienteering website.
Organiser:
Pete Younger
Planner:
Jamie Wilson
Controller:
n/a
Entry Charges
Entry is cheaper if you are a current 2023 member of a club affiliated to Scottish or British Orienteering.
Please ensure that your membership has been renewed for 2023.
British/Scottish Orienteering member* (Pre-entry)
Non‑member
& late entry
Seniors
£4
£6
Juniors
£1.50
£2.50
Pair of Seniors
£5
£7
Pair of Juniors (no accompanying adults)
£2
£3
Junior and Parent
£2.50
£3.50
Family Groups (one or more children accompanied by one or more adults – we would generally encourage families to split up into pairs!)
£6
£8
*Members of any orienteering club will receive a discount for advance entry only (usually by the Monday before the event so we can order maps).
Safety and Risk
A comprehensive risk assessment has been carried out by the organisers, but participants take part at their own risk and are responsible for their own safety during the event
Medical Conditions:
If you, or anyone in your group (including juniors), have a medical condition that first-aiders or health professionals should know about in the event of accident or illness during the course of the event please print off the Medical Form, complete it fully and bring it along to the event. You should complete a separate copy for each individual who has a medical condition. Please leave the completed Medical Form at Event Registration. If it is not in a labelled sealed envelope, it will be put in one and will be opened only in an emergency. It will be shredded immediately after the event if you do not claim it back.
Privacy
When entering our events your name will appear in the results section of this website and may appear in newspaper reports.
We may also take photographs at the event for publicity purposes – please let us know if you do not want us to use your photograph in this way.
Read our privacy policy.