East of Scotland Championships
Riccarton 19th November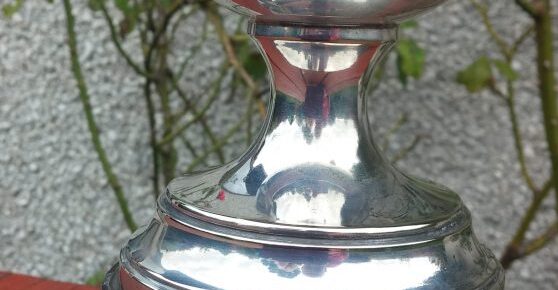 Report: There was no silverware for any of the dozen ELO members who took part in this year's ESOA Champs (and final SoSOL of 2017) at Heriot Watt university's leafy Riccarton campus hosted by EUOC.
The courses were urban style so it's not surprising that closest to winning trophies were Sheila and Robin Strain who have each won their SOUL (urban) league events this year: Sheila missed her ESOA title by just 7 seconds and Robin recorded the fastest time but missed a control.
The championships were generally well supported by juniors and older seniors but in some categories (such as M21) there were no qualifying competitors.
The 2017 East of Scotland Orienteering Association (ESOA) Championships are held on 19th November at Riccarton, west of Edinburgh. This year it is being organised by the students of Edinburgh University (EUOC).
This is always an enjoyable event. Anyone can enter any course but to win your trophy you have to be a member of an ESOA club (ELO is a member) and run the correct course for your category – see the list below.
More details can be found via the EUOC website. The deadline for cheapest entries is Sunday 5th November – after that it gets dearer.
Lifts are probably available from various spots in East Lothian – please email us for details.
List of 'correct' courses …
| | |
| --- | --- |
| M10… Yellow | W10… Yellow |
| M12… Orange | W12… Orange |
| M14… Lt Green | W14… Lt Green |
| M16… Blue | W16… Green |
| M18… Brown | W18… Blue |
| M20… Brown | W20… Blue |
| M21… Brown | W21… Blue |
| M35… Brown | W35… Blue |
| M40… Brown | W40… Blue |
| M45… Blue | W45… Green |
| M50… Blue | W50… Green |
| M55… Blue | W55… Green |
| M60… Blue | W60… Green |
| M65… Green | W65… Short Green |
| M70… Green | W70… Short Green |
| M75+… Short Green | W75+… Short Green |