ELO Club Championships 2019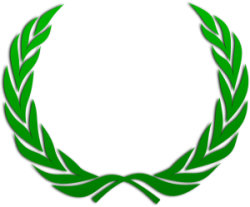 This year, for the first time, we held a club championship. The club champions for 2019 are the ELO members who performed best on the day at Scottish Orienteering League (SOL) event on the North Pentland Hills staged by ESOC on Sunday 22nd September.
ELO Club Champions …
Male adult – Ian Rowland
Female adult – Sheila Strain
Light Green junior – Joel Atkinson
Orange junior – Emily Atkinson
Yellow junior – Peter Atkinson.
Congratulations to all five of our inaugural club champions and particularly to the Atkinson family for their clean sweep in the junior categories.
Competition was keenest in the adult male category where 12 eligible runners competed across three different courses with Ian's run on Blue proving best according to the British Orienteering ranking points system.
Apart from Peter who was 3rd on his course, none of champions finished in particularly high positions but this reflected the very strong field drawn to this combined Scottish O League and Veterans' Home International event.
Sheila is no stranger to winning titles but she is a little embarrassed to win this one with a comparatively weak run by her own high standards.
Congratulations also to Ross Lyall for a very creditable performance tackling a Blue course for the first time.
Pre event information
Online entries closed on Thursday 19th September but you may still be able to get EOD (entry on the day).
It's unusual to have a SOL so close to Edinburgh and to East Lothian. If you have only run at local events so far this is an excellent opportunity to move on to something bigger – and possibly become one of our club champions.
NB All adults must carry photo id to be allowed to enter Dreghorn barracks where the event is based.
We will identify 5 champions on the day …
Female adult
Male adult
Junior running Yellow course
Junior running Orange course
Junior running Light Green course
For the adult categories (born 2003 or earlier) the winners will be those whose runs on the day gain the most BOF Ranking points (for non-BOF members we will calculate how many points you would have gained).
For the junior categories (born 2004 or later) the winners will be the highest placed runners on their respective courses. You must run your 'natural' course (ie not run an easier than usual course) and you must not be shadowed.
We don't have trophies or prizes lined up so this is just for a glory year of being the ELO club champion in your category.
If you aren't sure about the difference between local events and SOLs then please use the Contact Us link above and we will give you all the help you need.