Highland Wolf weekend
22/23/24 September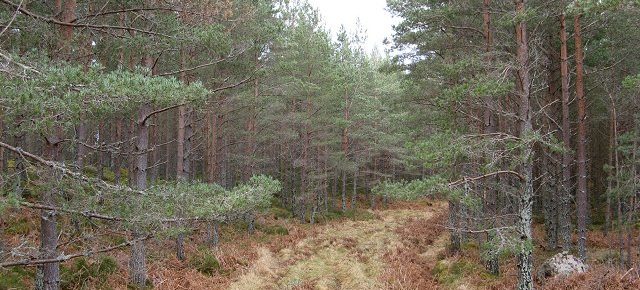 Just six current ELO members trekked north to the Aviemore area for the Highland Wolf autumn weekend of high quality orienteering hosted by BASOC – this year including the Veterans' Home Internationals (VHI). Saturday was sunny for a middle distance forest race (with mass starts) near Granton followed by an urban sprint around Aviemore. Sunday's event was a long distance race through rainy but delightful forests surrounding the Lagganlia outdoor pursuits centre.
Everyone has some cause for satisfaction with one or more of their results. The happiest will be Sheila Strain who is now mathematically sure to win her category in the SOUL (Scottish Orienteering Urban League) series. And after another good run on Sunday she remains in close contention to top her category in the SOL (Scottish Orienteering League) series too.
Robin Strain deserves a medal for masterminding timing and results for a weekend involving so many different formats – sprint / middle / long / mass starts / gaffles* / relays / solo races in a range of different competitions – VHI / SOUL / SOL. He even found time to run too.
*Gaffling is where there are multiple versions of a course to prevent competitors following each other