Scottish 6 Days: Deeside
30th July to 5th August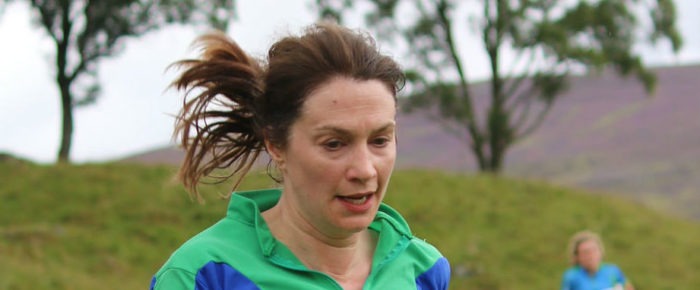 15 ELO members were amongst the 3,000 plus orienteers taking part in the biennial Scottish 6 Days event  – our strongest representation for years. The weather was generally kind but Deeside orienteering is always tough and so it proved for each of the six different areas. Most agreed that the first half of the week in steep bouldery forests south of Aboyne was technically trickier than the areas further west used later in the week where deep heather made for slow but steady going.
All of us enjoyed variable fortunes with some strong runs and some disappointing ones. Our outstanding achiever was Kathryn Neill who was the overall winner in a very competitive W40 Short category. And Emily Atkinson finished a commendable 5th on W10A. Collectively we had very few mis-punches – ELO members clearly have dogged persistence even when things aren't going so well.
You can get a flavour of the event from a series of short films available on YouTube. Ian Rowland inspects results at the end of the day 2 film – and Kathryn Neill flashes through a control in Day 5's edition. You can also see Tim Harding's trousers hung up to dry in ELO's tent at the start of Day 3!
Orienteering is such a cheap sport because it relies on volunteers and this event is no exception. Robin and Sheila Strain were heavily involved in the IT throughout the week but for most of us the helping day was Day 3 which was also a World Ranking Event for the Elite runners.
Trina Rogerson and family kindly hosted a club social meal on Wednesday evening. That was nominally the midweek Rest Day – although several people had chosen to do an Urban Sprint rather than actually rest. Having a strong contingent made the whole week very enjoyable socially as well as the rare opportunity to do so much high quality orienteering in a short intensive burst. Perhaps we will have an even larger group at the next Scottish 6 Days in 2019 which will be slightly closer to home at Strathearn.