ELO Juniors at the Jamie Stevenson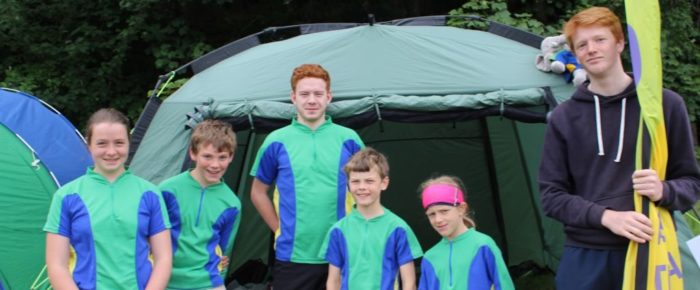 Well done to all our runners at the Jamie Stevenson on Sunday!
If you aren't familiar with it, the Jamie Stevenson Trophy is an annual inter-club competition for junior orienteers in Scotland.  The competition is open to juniors (M18/W18 and under) of all abilities, and the courses offered are Yellow, Orange, Light Green and Green.  The event is based around individual runs, and there are lots of individual trophies, in all kinds of categories (including, this year, some chosen randomly by raffle ticket), and the emphasis is on encouragement and enjoyment.  At the end, the points are totted up for each club, with the six best results counting towards a club trophy.
This year's competition was once again at Kinnoull Hill, Perth.  The weather was perfect: dry (we ignored a few stray raindrops around lunchtime), calm, and not too warm.  Thanks to Michael's eye for a good location, the ELO tent had a great view of the run-in, and was also next to the cake tent!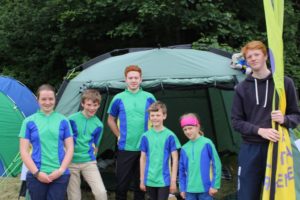 Kinnoull Hill is a lovely wooded area with a lot of contours, a huge number of similar-looking paths, and not too many other features, so quite tricky!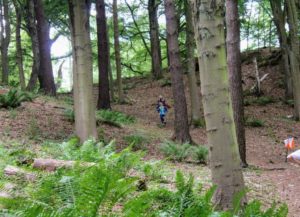 Congratulations…
to Thomas, who has not been orienteering for very long, but ran a solid Light Green;
to Joel, who ran a confident Orange, and just missed a podium place (out of 26 runners);
to Emily, who was placed first in Yellow Girls (and not an easy first by any means–out of 18 runners)!
to Iona, who got a good time on Light Green against a strong field;
to Jonny, who had just returned from a week partying in Greece, but got round a challenging Green (unless the age rules change again, this will be his last JST);
to Benji, who despite a head wound from an unfortunate encounter with a branch, valiantly wiped the blood from his map and completed the course!
to everyone, for running, and for coming along to make a fun day of it.
MAROC retained the club title.  We didn't quite beat ESOC, but for a small club, we did well!
Full results can be found here.