Sprintelope Ormiston
Wednesday 13th June 2018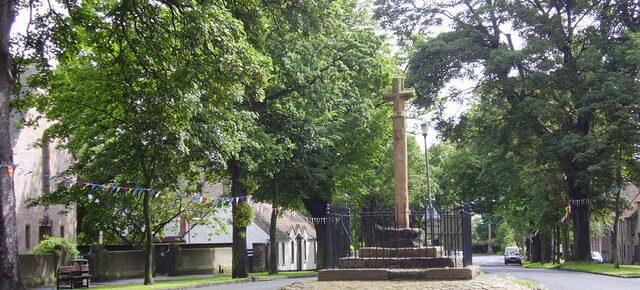 Many thanks to everyone who came to any of the five ELO Sprintelopes this year. Thanks also to all those who helped – especially Robin for the SI and to all our urban planners – Ian (twice), Sheila, Michael and our guest planner Graeme Ackland.
The urban courses were well supported and popular but we didn't have cubs, scouts, guides etc on the park courses as in previous years. Perhaps we will rethink the format for 2019 – please contact us with suggestions about the format and when and where you would like to see these events.
This was the fifth and final ELO event in the summer 2018 Sprintelope series taking place on Wednesday evenings. These are lightweight informal events featuring a mix of traditional White and Score courses within a public park for youngsters and Urban Sprints around the surrounding streets for adults.
The event is based in Ormiston on a brand new map!
Details:
Registration from 18:00 to 19:00 at the north east end of the park, next to the library.
Starts from 18:30 to 19:30
White and Score courses within the park – mini kites with SI timing
Urban courses for adults outside the park – tube controls with SI timing for Start / Finish only – 5km with a shorter option at 3.5km
Course lengths:-

White – Easy – 1.1km
Score – Moderate – approximately 2km with a 20 minute time limit
Urban – 5.0km with a shorter option at 3.5km

50p for juniors
£2 for adults
Parking –  on-street parking on and around Meadowbank.
Toilets – there are no public toilets in the park
Postcode – EH35 5LQ
Grid Ref –  NT 411 690
Results will be published on the ELO results pages
For the Score course you will find it useful to wear a watch to keep within the time limit. The Score course will again have an extra rule – odd numbered controls don't count after you have visited any even numbered control.
Because the Urban courses involve road crossings, under 16s can only tackle these courses if accompanied by a responsible adult at all times.