SprintELOpe Series Results
July & August 2020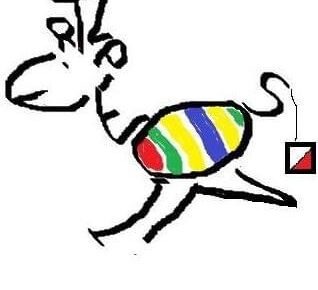 You can view the live results for the SprintELOpe series on this page.
If you have used MapRun then your results will appear automatically. If MapRun thinks you have mispunched (and you didn't) or you have just timed yourself then you can let us know your result for any of the SprintELOpe courses by filling in this online form and your result will then appear!
Dunbar Lochend
Ian Maxwell

31:12

Rachel Kirkland

32:12

Jonathan Ellis

34:55

Ross Lyall

34:55

Duncan Edmondson

35:15

Terry Johnstone

35:48

Maja Robertson

36:32

Hanne Robertson

36:36

Jennifer Atkinson

37:26

Eileen Maxwell

38:14

Robin Strain

41:39

Jamie Wilson

44:11

Andrea Davison

44:22

Sheila Strain

45:41

Calum Robertson

49:53
Dunbar North
Rachel Kirkland

31:42

Ian Maxwell

31:43

Jonathan Ellis

33:36

Duncan Edmondson

34:22

Terry Johnstone

37:18

Ward Claire

38:41

Fiona Hendrie

43:39

Maja Robertson

44:58

Hanne Robertson

45:28

Robin Strain

47:08

Sheila Strain

50:07

Jamie Wilson

50:17

Calum Robertson

54:00

Len Wallace

55:42

Louisa Oram

55:43

Ray Ward

56:18
Haddington East
Sheila Strain

Ian Maxwell

35:14

Jonathan Ellis

39:06

Duncan Edmondson

39:09

Terry Johnstone

40:44

Rachel Kirkland

40:57

Eileen Maxwell

43:02

Jennifer Atkinson

43:26

McIntyre Graham

44:20

Mairi Eades

45:19

Ross Lyall

45:23

Michael Atkinson

46:23

Emily Atkinson

47:49

Michael Atkinson

47:52

Robin Strain

49:29

Joel Atkinson

50:01

Duncan Leishman

50:51

Lorna Eades

52:32

Morag McIntyre

52:53

Jamie Wilson

53:34

Callum McIntyre

54:28

Sheila Strain

1:01:01
Haddington West
Terry Johnstone

37:53

Ian Maxwell

38:29

Ross Lyall

38:35

Laura Hendrie

39:56

Rachel Kirkland

40:11

Maja Robertson

41:55

Hanne Robertson

42:08

Duncan Leishman

45:35

Martyn Pegg

45:40

Michael Atkinson

46:46

Jennifer Atkinson

47:36

Eileen Maxwell

47:40

Robin Strain

48:36

Fiona Hendrie

49:54

Calum Robertson

51:42

Jamie Wilson

53:46

Joel Atkinson

55:01
Longniddry
Ian Maxwell

28:45

Rachel Kirkland

31:39

Mark Wood

32:14

Duncan Edmondson

33:40

Martyn Pegg

34:02

Terry Johnstone

34:02

Jonathan Ellis

34:53

Jennifer Atkinson

35:35

Joel Atkinson

37:02

Laura Hendrie

37:39

Ross Lyall

39:15

Emily Atkinson

39:20

Fiona Hendrie

39:48

Michael Atkinson

42:15

Hanne Robertson

42:32

Jamie Wilson

44:40

Robin Strain

45:15

Jose Rodriguez

46:37

Sheila Strain

47:55

Adrian Proctor

55:42
Musselburgh East
Ian Maxwell

33:07

Rachel Kirkland

36:32

Alison Cunningham

36:56

Mark Wood

37:24

Duncan Edmondson

37:35

Walter Clark

38:53

Terry Johnstone

41:30

Duncan Leishman

41:36

Colin Ledlie

42:02

Jennifer Atkinson

43:06

Jonathan Ellis

44:58

Ross Lyall

46:11

Robin Strain

46:45

Michael Atkinson

46:48

Eileen Maxwell

47:42

Emily Atkinson

49:34

Jose Rodriguez

51:16

Hanne Robertson

51:58

Maja Robertson

52:05

Calum Robertson

55:14

James Murdoch

55:56

Sheila Strain

57:57
North Berwick North
Terry Johnstone

29:47

Ian Maxwell

30:08

Duncan Edmondson

30:41

Jonathan Ellis

34:52

Rachel Kirkland

35:45

Jennifer Atkinson

36:58

Eileen Maxwell

37:04

Joel Atkinson

39:35

Michael Atkinson

41:07

Robin Strain

42:42

Tim Harding

43:01

Jamie Wilson

44:16

Sheila Strain

46:52

Emily Atkinson

49:35

Graeme McCallum

57:33

Amy Brodie

1:48:21
North Berwick South
Ian Maxwell

27:33

Terry Johnstone (Rev70)

29:47

Rachel Kirkland

30:10

Duncan Edmondson

30:33

Ross Lyall

30:46

Laura Hendrie

32:05

Jonathan Ellis

32:11

Jennifer Atkinson

33:40

Joel Atkinson

33:40

Duncan Leishman

34:56

Martyn Pegg

35:27

Fiona Hendrie

35:54

Maja Robertson

37:05

Tim Harding

37:18

Hanne Robertson

37:25

Michael Atkinson

38:46

Emily Atkinson

38:51

Robin Strain

38:58

Calum Robertson

40:33

P McAdam

42:50

Jamie Wilson

44:02

Eileen Maxwell

44:10

Sheila Strain

55:44
Ormiston
Hanne Robertson

Ian Maxwell

30:23

Terry Johnstone

32:17

Duncan Edmondson

32:54

Rachel Hendrie

33:24

Rachel Kirkland

34:21

Eileen Maxwell

36:33

Jonathan Ellis

36:36

Duncan Leishman

37:02

Jennifer Atkinson

37:37

Maja Robertson

40:46

Michael Atkinson

41:37

Robin Strain

42:00

Calum Robertson

42:09

Jamie Wilson

43:48

Lindsey Knox

44:59

Fiona Hendrie

45:45

Emily Atkinson

46:21

Joel Atkinson

47:18

Sheila Strain

50:14

Neil Mackay

57:18
Tranent South
Ian Maxwell

26:08

Rachel Kirkland

27:19

Terry Johnstone

29:47

Ross Lyall

30:42

Fiona Hendrie

33:20

Michael Atkinson

33:35

Emily Atkinson

33:36

Jennifer Atkinson

33:45

Robin Strain

34:51

Joel Atkinson

37:02

Calum Robertson

38:57

Hanne Robertson

39:00

Sheila Strain

41:45

Jamie Wilson

42:12

Samantha Baker

42:40