North Berwick Law
Saturday 27th August 2022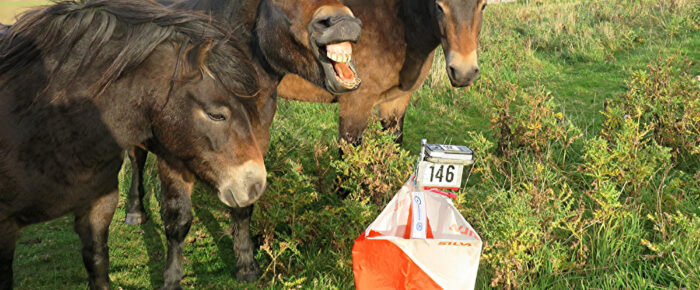 North Berwick Law is a conical hill which looms over the town and reaches 187 metres above sea level. The Law is a volcanic plug similar to Arthur's Seat and the top has the remains of an Iron Age hill fort as well as the ruins of military buildings used by lookouts in time of war. A replica whale jawbone atop the Law provides a distinctive backdrop to the town.
Orienteers of all abilities are welcome to join us on the day when we will have a range of courses to suit everyone. There should be enough maps for Entry on the Day.
General Information
Type of event:
Local event in the East of Scotland Orienteering Association (ESOA) series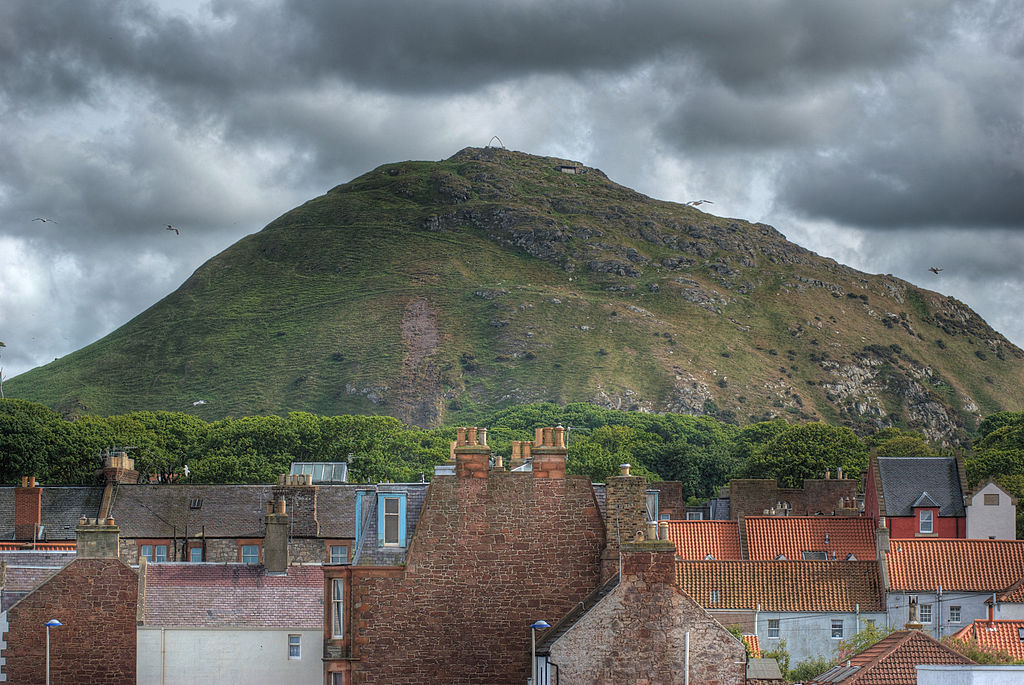 Terrain:
The Law area does not present major navigational difficulties but all today's courses include the physical challenges of appreciable ascent and descent.
The slopes of the Law get generally steeper and rockier as they approach the summit. Around the base there is open ground with ponds and marshes.
Fences that should not be climbed over are marked as such. Crossing points are marked on the map, including two additional temporary stiles.
Gorse cover is hard to map accurately. Gorse spreads rapidly but is trimmed by the Ranger service and some thickets become hollowed out as the ponies use them for shelter in poor weather.
Some ascent paths which suffer from erosion are marked on our map as OOB. Please do not cross the orange mesh fences used to close these paths.
Please observe any out of bounds areas.
Safety Information:
There are dangerous cliffs and high crags which must be avoided by all competitors. Solid purple OOB lines above cliffs and high crags must not be crossed.
Some controls on the Light Green course are near relatively steep slopes where a fall would be potentially serious. If you suffer from vertigo or are unsteady in such circumstances you should not attempt this course.
The extensive marsh on the north side of the Law is becoming wetter and deeper due to wildlife management measures. Courses avoid this area and competitors must not attempt to enter or cross the marsh.
The path network is generally good but does have steep sections so appropriate footwear with good grip is needed.
There are now ticks in the woods so remember to check yourself after the event. Full leg cover is strongly recommended.
Ground conditions are very dry this summer. There are some nettles, thistles and brambles but they are not densely developed, so long socks may provide sufficient leg cover.
A group of ponies grazes the Law. They do not pose a threat to the public but should not be approached and must not be fed.
Other Users
The area is very well used by the general public including dog walkers and families. Please respect their right to be there at the same time as you are orienteering.
Dogs
The area is well used by dog walkers. Dogs can come with orienteers but must be kept under control, particularly where the ponies may be encountered.
Toilets:
There are no facilities at the assembly area.
A cafe and toilets are available at North Berwick Sports Centre, which is 500m from assembly area.
Accessibility:
Due to the steep nature of the Law and its surrounds none of the courses are accessible by buggies or wheelchairs.
Location
Nearest Town: North Berwick
Grid Ref: NT 552 842
Nearest Postcode: EH39 5NX
Directions
Please do not park at the Law car park as it will be in high demand from members of the public. There is a car park at North Berwick Sports Centre which is a 500 metre walk from Assembly, Registration and Download which are all at the Law car park. There is also on-street car parking within a few hundred metres to north or to the west of Assembly.

What3Words : illogical.wolf.packages
Public Transport
If you'd like to come by public transport, it's a 20 minute walk from the rail station (trains from Edinburgh are roughly every half-hour on Saturdays) or a 5 minute walk from the 124 bus stop at North Berwick Sports Centre.  There are pavements and a footpath all the way.
Registration & Start Times
Registration
This will be online (and potentially for newcomers at the car park) – look for the ELO flag and tent. Maps have been ordered including some spares and so we have reopened online entries. We will keep an eye on map numbers v entries.
Please select an early start time if you think you might take a long time to complete your course.
Start and Finish:
Start times will be from 1:30pm to 3:00pm. We won't be allocating start times; start when you are ready.
The Start and Finish locations are close to Law car park within 100 metres of Registration.
Courses Close:
The courses will close at 4:00pm, so if you have not completed your course by then, you should stop and return to assembly.
You must report to the Download point, whether you complete the course or not, so that we know you are not lost or injured somewhere on the Law.
Course Information
Map
The map is printed at 1:5000 with 5m contours.
Timing
SportIdent (SI) electronic timing will be used – we will have SIs for hire free of charge but there is a £30 charge if lost. Units, apart from start and finish, will be set for contactless punching.
Courses
There will be White, Yellow, Orange and Light Green courses.
| Course | Length / Ascent | Description |
| --- | --- | --- |
| White | 1.7km / 60m | Very Easy |
| Yellow | 2.2km / 90m | Easy |
| Orange | 2.7km / 170m | Moderate |
| Light Green | 3.3km / 270m | Difficult |
More details about the colour coding is available on the Scottish Orienteering website.
Organiser:
Pete Younger
Planner:
Duncan Edmondson
Entry Charges
Entry is cheaper if you are a current 2022 member of a club affiliated to Scottish or British Orienteering.
Please ensure that your membership has been renewed for 2022.
British/Scottish
Orienteering member*
Non‑member
Seniors
£4
£6
Juniors
£1.50
£2.50
Parent and Child
(one parent with one child)
£2.50
£3.50
Larger Family Groups
(one or more children accompanied by one or more adults)
£3
£5
Pair of Seniors
£5
£7
Pair of Juniors
(no accompanying adults)
£2
£3
*Members of any orienteering club will receive a discount for pre-entry only.
**Note that although non-members are now permitted to take part, Covid regulations still limit the support we can give beginners.
Safety and Risk
A comprehensive risk assessment has been carried out by the organisers, but participants take part at their own risk and are responsible for their own safety during the event.
Medical Conditions:
If you, or anyone in your group (including juniors), have a medical condition that first-aiders or health professionals should know about in the event of accident or illness during the course of the event please print off the Medical Form, complete it fully and bring it along to the event. You should complete a separate copy for each individual who has a medical condition. Please leave the completed Medical Form at Event Registration. If it is not in a labelled sealed envelope, it will be put in one and will be opened only in an emergency. It will be shredded immediately after the event if you do not claim it back.
Privacy
When entering our events your name will appear in the results section of this website and may appear in newspaper reports.
We may also take photographs at the event for publicity purposes – please let us know if you do not want us to use your photograph in this way.
Read our privacy policy.