Haddington SOUL
Saturday 26th November 2022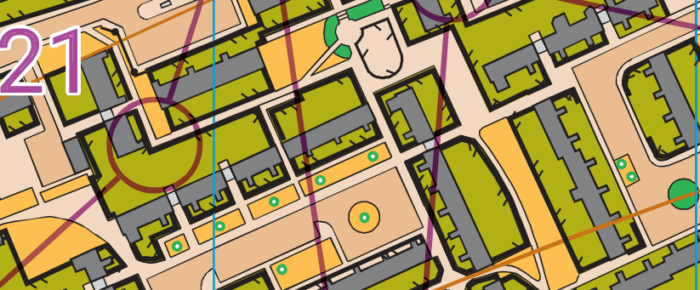 Haddington is the largest town in East Lothian and features a range of different styles of urban running which we are sure you will enjoy as the climax to the 2022 Scottish Orienteering Urban League
Orienteers of all abilities are welcome to join us on the day when we will have a range of courses to suit everyone.
General Information
Type of event:
Regional event in the Scottish Orienteering Urban League (SOUL) series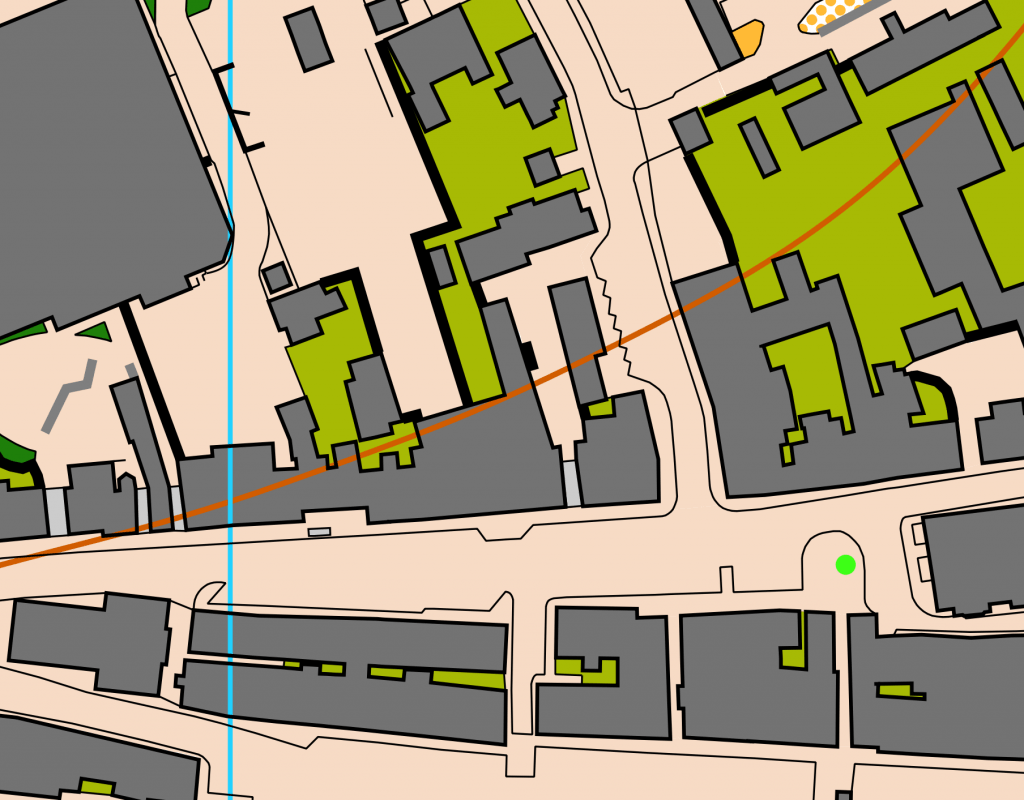 Terrain:
A mixture of urban terrains.
Because of road crossings on other courses, under 16s must compete in Courses 6 & 7.

Please observe any out of bounds areas.
Other Users
The area is very well used by the general public including dog walkers and families. Please respect their right to be there at the same time as you are orienteering.
Dogs
The area is well used by dog walkers so dogs are welcome to come with orienteers.
Toilets:
Toilets are available at registration.
Accessibility:
Insert a description of the accessibility of the courses/area here.
Location
Nearest Town: Haddington
Grid Ref: NT514734
Nearest Postcode: EH41 4DB
Directions
Take the signposted exit from the A1 and follow signs to Aubigny Sports Centre
Public Transport
Haddington is served by regular buses from Edinburgh
Registration & Start Times
Registration
This will be online (and for newcomers at the car park) – look for the ELO flag and tent!
Please select an early start time if you think you might take a long time to complete your course.
Start and Finish:
Start times are TBC.
The Start and Finish locations are TBC.
Courses Close:
The courses will close at TBC, so if you have not completed your course by then, you should stop and return to assembly. 
You must report to the Download point, whether you complete the course or not, so that we know you are not lost or injured in the woods!
Course Information
Map
The map is printed at 1:4000 with 2.5m contours.
Timing
SportIdent (SI) electronic timing will be used – we will have SIs for hire free of charge but there is a £30 charge if lost. Units, apart from start and finish, will be set for contactless punching.
Courses
There will be 1, 2, 3, 4, 5, 6 and 7 courses.
| Course | Length / Ascent | Difficulty |
| --- | --- | --- |
| 1 | / | |
| 2 | / | |
| 3 | / | |
| 4 | / | |
| 5 | / | |
| 6 | / | |
| 7 | / | |
More details about the colour coding is available on the Scottish Orienteering website.
Organiser:
Sheila Strain
Planner:
Michael Atkinson
Controller:
TBC
Entry Charges
Entry charges will be announced nearer the time of the event.
Safety and Risk
A comprehensive risk assessment has been carried out by the organisers, but participants take part at their own risk and are responsible for their own safety during the event
Medical Conditions:
If you, or anyone in your group (including juniors), have a medical condition that first-aiders or health professionals should know about in the event of accident or illness during the course of the event please print off the Medical Form, complete it fully and bring it along to the event. You should complete a separate copy for each individual who has a medical condition. Please leave the completed Medical Form at Event Registration. If it is not in a labelled sealed envelope, it will be put in one and will be opened only in an emergency. It will be shredded immediately after the event if you do not claim it back.
Privacy
When entering our events your name will appear in the results section of this website and may appear in newspaper reports.
We may also take photographs at the event for publicity purposes – please let us know if you do not want us to use your photograph in this way.
Read our privacy policy.