Two East Lothian Orienteering Events in April…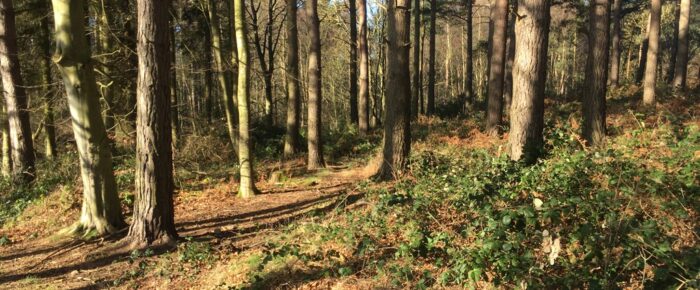 Are you a lover of the great outdoors and looking for a new challenge? Then you won't want to miss out on two exciting orienteering events coming up in the near future.
Whether you're a seasoned orienteer or just starting out, these events offer the perfect opportunity to get active, explore new terrain and push yourself to the limit.
If you're looking for a fun day out with family and friends, or a chance to test your skills against other orienteers, these events have something for everyone.
Whitekirk Hill Classic
On April 30th, Whitekirk Hill near North Berwick will play host to a South of Scotland League event, and you're invited to join in on the fun!
Whether you're an experienced orienteer or completely new to the sport, this event has something for everyone. With a variety of courses on offer, including beginner courses, this is the perfect opportunity to experience orienteering in a larger event setting.
In addition to the beginner courses, we're excited to offer a "follow-the-string" orienteering course for young children – this special course has been designed specifically for children who may not yet be ready to navigate with a map and compass. Instead, children can follow a string trail through the woods, which will lead them to a series of fun and interactive checkpoints.
This is a great way to introduce young children to the sport of orienteering and the fun of being outdoors. Children will be able to explore the beautiful Whitekirk Hill while enjoying a fun and interactive activity.
Parents can accompany their children on the course, or let them explore independently if they feel comfortable doing so. It's a wonderful opportunity for families to enjoy a day out together and encourage children to get active and engaged with the natural world.
Whitekirk Hill is a stunning location for orienteering, with a mix of woodland and open hillside terrain to navigate through. The courses have been designed to challenge your skills and offer a fun and enjoyable experience for all levels of orienteers.
If you've never tried orienteering before, don't worry! There will be experienced orienteers on hand to provide guidance and support, and the beginner courses are designed to be accessible and enjoyable for everyone.
But even if you're an experienced orienteer, the South of Scotland League event at Whitekirk Hill is not to be missed. This event attracts orienteers from across Scotland and beyond, so you'll have the chance to test your skills against some of the best in the region.
And after the event, you'll have the opportunity to relax and socialize with fellow orienteers, swapping stories and experiences over some refreshments in the cafe at Whitekirk Hill.
So mark April 30th in your calendar and head on down to Whitekirk Hill for a day of orienteering fun. With courses for everyone and a beautiful location to explore, this is an event not to be missed.
Find out more, book your place today and we'll see you there!
Tranent Urban
Looking for a fun and exciting way to explore your local town and meet new people? Look no further than the informal Wednesday evening urban orienteering events taking place in towns around East Lothian!
These events are the perfect opportunity to get active, challenge yourself mentally, and discover hidden gems in your local area. Everyone is welcome to come along and join in the fun.
Each event takes place on a Wednesday evening and is designed to be accessible for all abilities. Participants are given a map and a set of clues, and then set off on foot to navigate their way around the town, finding checkpoints along the way. It's a great way to explore new parts of your local area, as well as improve your navigation skills.
But it's not just about the orienteering – these events are also a great opportunity to meet new people and make friends. After each event, there's a chance to compare routes and share your experience with others.
So why not come along and join us for some Wednesday evening fun? Whether you're looking to improve your orienteering skills, explore new parts of your local area, or just meet new people, these events have something for everyone.
Check out the details below to find out more and book your place today…