Balgone Estate
Saturday 25 March 2023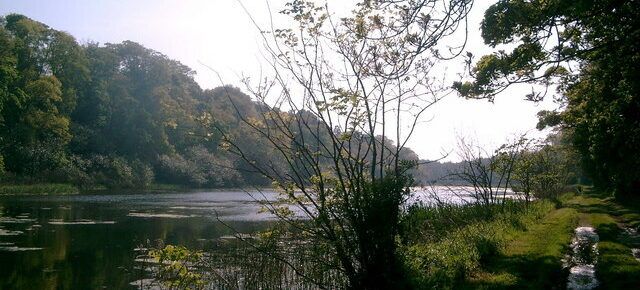 Organiser's Report
Thanks to everyone who came to take part at beautiful Balgone. As well as to all the other helpers in advance and on the day, special thanks to Michael Atkinson who planned the very well-received courses and ran Registration / Download throughout the event.
Saartje's coffee stall raised £75 for Mary's Meals.
Planner's Report
Balgone really is a scenic area to plan for. I particularly enjoyed seeing hares and a couple of herds of deer on my visits to the area. First thing on Saturday morning, the rain filled me with dread but East Lothian's sunny reputation came almost true and we had a dry day albeit a little damp underfoot. 
It was good to be able to plan a longer blue course (for those who didn't make the long journey to the British Championships) and it was particularly nice to see lots of young people navigating their way around the white and yellow courses independently and successfully – some for the first time without parents nudging them in the right direction – the orienteers of the future. 
We look forward to welcoming you to Whitekirk Hill for our next event at the end of April. 
Results
Advance Information
Type of event:
Local event in the East of Scotland Orienteering Association (ESOA) series
Balgone is a relatively new area for orienteering in East Lothian and was professionally mapped for us in 2022 – the longer courses will be using more distant areas of the estate for the first time. It is a wooded area with two lochs and plenty of spectacular landscape features.
We are very grateful to James Grant-Suttie and the Balgone estate for permission to map and use this beautiful area for orienteering.
Orienteers of all abilities are welcome to join us on the day when we will have a range of courses to suit everyone. The White course is relatively short which means that if you start early, there is a good opportunity to do the Yellow course afterwards. We have ordered some extra white and yellow maps to allow you to do this.
There is a rare opportunity to do a Blue course at a local event which is not to be missed!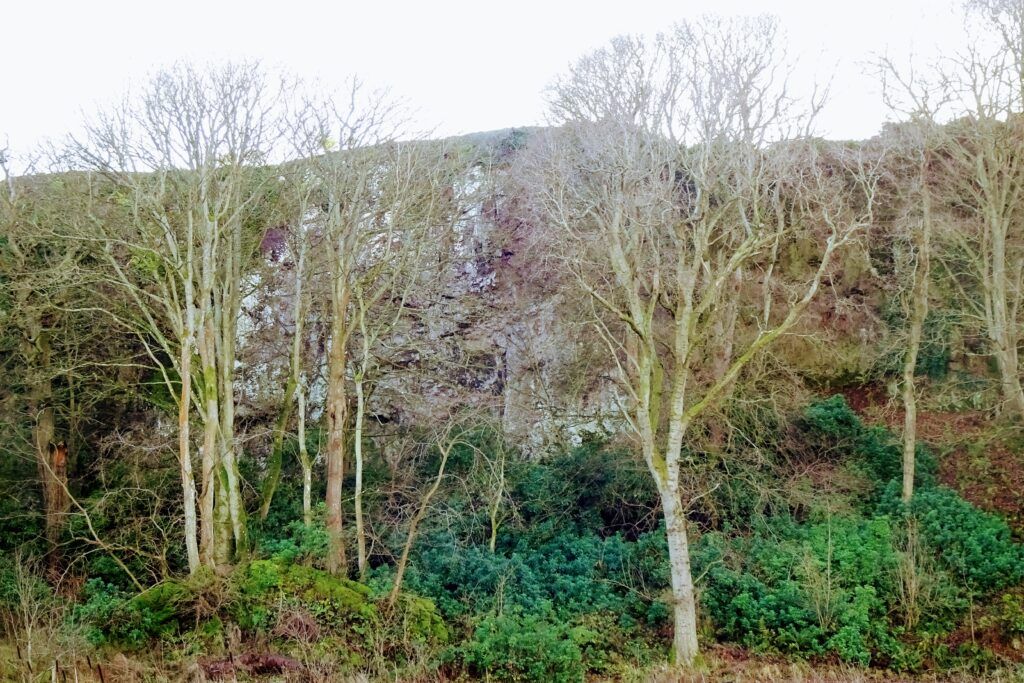 Terrain:
Shorter courses are limited to the path network around the two lochs.
Longer courses also venture along the wooded corridor of the John Muir Way and include some steeper terrain along the great escarpment which runs east to west.
Please observe any out of bounds areas including private gardens of houses in the estate.
Runners on Light Green and Blue courses are likely to follow a 50 metre section of path which passes along near the top of a 5 metre crag. The path is always a couple metres from the edge but care is needed here.
Other Users
The area is used by the general public including horse riders, cyclists and families. Please respect their right to be there at the same time as you are orienteering.
Dogs
Dogs should be kept on leads as there are ground nesting birds in the area
Toilets:
There are no toilets at the event. Nearest public toilets are in North Berwick.
Catering:
Saartje will be offering hot drinks and home-made cake with donations going to the charity Mary's Meals.
Accessibility:
The White course is on paths which are buggy accessible.
The Yellow course includes controls which are slightly off the paths and are less smooth.
Location
Nearest Town: North Berwick
Grid Ref: NT563824
Nearest Postcode: EH39 5LB
Directions
Parking and assembly will be at Balgone Barns just north of the competition area.
Approach from west only – this is the Balgone road junction near Carperstane at Grid Ref 556 824. This route will be signed from the crossroads on the B1347 at Grid Ref 549 828.
Drivers should not use the access lane from the north although anyone walking or cycling from North Berwick is welcome to use that route.
There will be a parking charge of £2 per vehicle – this will be charged to the driver in online entries.
Public Transport
The nearest public transport links are at North Berwick and you can walk, run or cycle south along the John Muir Way to Balgone.
Nearest Defibrillator:
North Berwick Sports Centre
Registration & Start Times
Registration
Advance entry is now closed but there will be some entry on the day (payable by credit/debit card) while map numbers allow.
Start and Finish:
Start times will be from 1:30pm to 2:30pm for the Blue course and from 1:30pm to 3:00pm for all other courses.
Start and finish locations are approximately 500 metres from assembly and car park.
Courses Close:
The courses will close at 4:00pm so you should report to the Finish by then, even if you have not completed your course.
If would like advice before going out or if you think you will take over an hour please arrive and start early.
Entry Charges
Entry is cheaper if you are a current 2023 member of a club affiliated to Scottish or British Orienteering.
Please ensure that your membership has been renewed for 2023.
British/Scottish Orienteering member* (Pre-entry)
Non‑member
& late entry
Seniors
£4
£6
Juniors
£1.50
£2.50
Pair of Seniors
£5
£7
Pair of Juniors (no accompanying adults)
£2
£3
Junior and Parent
£2.50
£3.50
Family Groups (one or more children accompanied by one or more adults)
£6
£8
*Members of any orienteering club will receive a discount for advance entry only (usually by the Monday before the event so we can order maps).
Course Information
Map
The map is printed at 1:7,500 with 5m contours.
Timing
SportIdent (SI) electronic timing will be used – we will have SIs for hire free of charge but there is a £30 charge if lost. Units, apart from start and finish, will be set for contactless punching.
Courses
There will be White, Yellow, Orange, Light Green and Blue courses.
| Course | Length / Ascent | Description |
| --- | --- | --- |
| White | 1.1km / 5m | For competitive 9-10 year olds and 11-12 year old beginners. Follows paths with a control at each choice point. |
| Yellow | 2.5km / 10m | For competitive 11-12 year olds and 13-14 year old beginners. Follows line features with controls after choice points. |
| Orange | 3.0km / 25m | For competitive 13-14 year olds and beginner adults. Controls near paths or line features. |
| Light Green | 3.6km / 60m | For more experienced orienteers. More challenging navigation including route choice and rougher terrain. |
| Blue | 6.2km / 120m | Suitable for experienced orienteers. A very challenging course with tricky navigation including route choice and rough terrain in areas without paths. |
More details about the colour coding is available on the Scottish Orienteering website.
Organiser:
Pete Younger
Planner:
Michael Atkinson
Safety and Risk
A comprehensive risk assessment has been carried out by the organisers, but participants take part at their own risk and are responsible for their own safety during the event
Medical Conditions:
If you, or anyone in your group (including juniors), have a medical condition that first-aiders or health professionals should know about in the event of accident or illness during the course of the event please print off the Medical Form, complete it fully and bring it along to the event. You should complete a separate copy for each individual who has a medical condition. Please leave the completed Medical Form at Event Registration. If it is not in a labelled sealed envelope, it will be put in one and will be opened only in an emergency. It will be shredded immediately after the event if you do not claim it back.
Privacy
When entering our events your name will appear in the results section of this website and may appear in newspaper reports.
We may also take photographs at the event for publicity purposes – please let us know if you do not want us to use your photograph in this way.
Read our privacy policy.