ELO Champions receive their trophies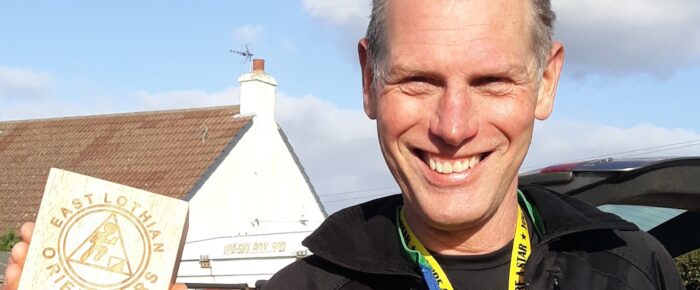 ELO's club champions from 2019 have at last received their trophies – just in time for the 2020 club championships. The five 2019 champions all received their trophies at the club's Saltoun Wood event …
Ian Rowland – Adult Male
Sheila Strain – Adult Female
Joel Atkinson – Junior (Light Green)
Emily Atkinson – Junior (Orange)
Peter Atkinson – Junior (White)
The 2020 qualifying event will be our own SoSOL (and ESOA Championships) at Vogrie on Sunday 29th November.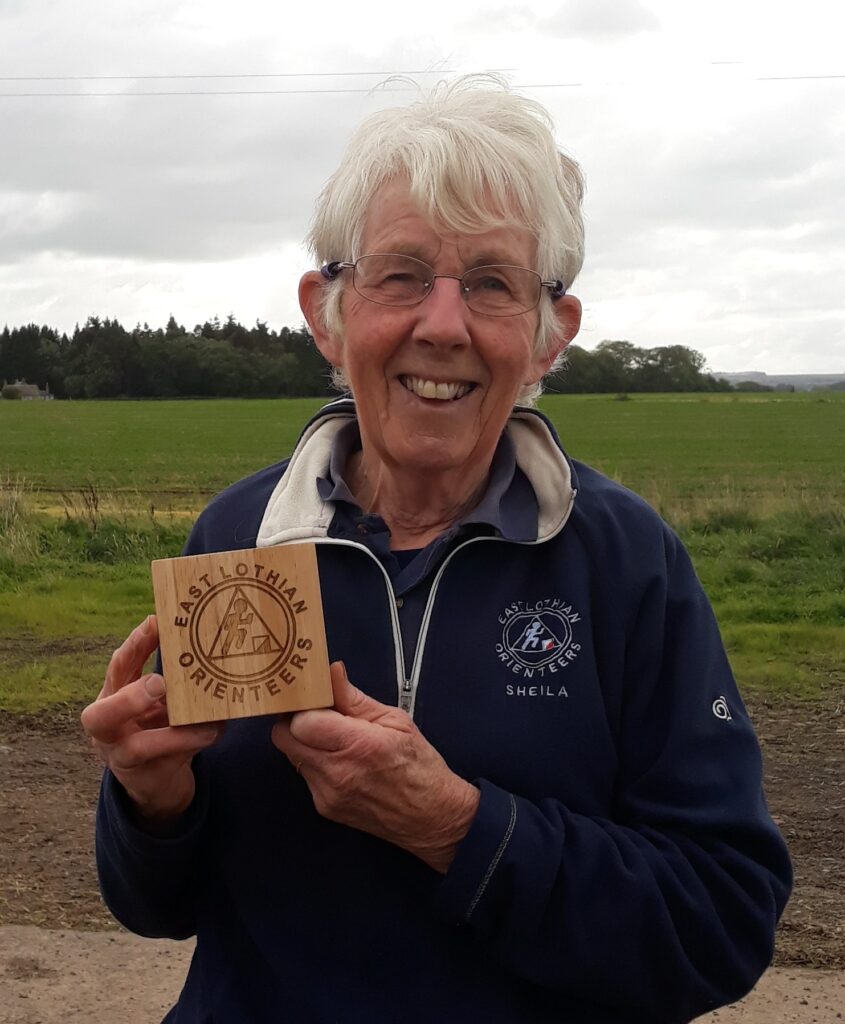 The two adult winners are those who gain most Ranking points on the day for their run at the qualifying event. So you don't have to run your 'correct' course.
The junior winners are the fastest runners on the three respective courses. You must be running the 'correct' course for your age band …
Yellow                        – up to and including M10 & W10
Orange                       – M12 & W12
Light Green              – M14 & W14
Juniors who are 16 or above qualify for the Ranking scheme so are eligible to be adult winners.