ELO Club Championships 2023
Sunday 19th November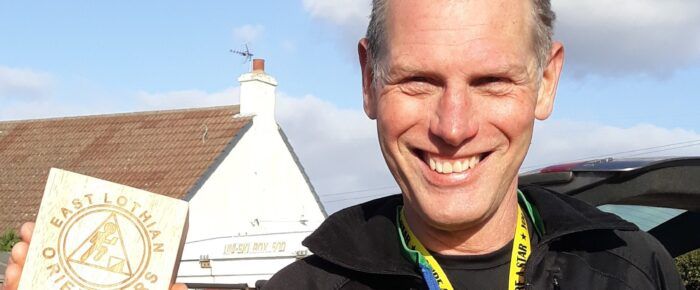 ELO's club championships for 2023 were run in combination with ESOC's SoSOL and ESOA Championships at Corstorphine Hill in Edinburgh on Sunday 19th November.
Champions announced soon in five categories …
adult female – W16 and above  – born in 2008 or earlier
adult male – M16 and above – born in 2008 or earlier
junior running LG – W14 and M14 – born in 2009 or 2010
junior running Orange – W12 and M12 – born in 2011 or 2012
junior running Yellow – W10 and M10 – born in 2013 or later*
Adult winners will be decided by using the British Orienteering ranking points system. This lets us compare performances fairly across all the senior courses.
The junior winners are simpler to decide – it's just the fastest eligible runner on each of the three relevant courses.
*For safety a junior can be shadowed on Yellow but if the shadower ends up helping then the junior should be declared non-competitive at Download.
Trophies will be presented at a future club event.