Highland Wolf
5th & 6th September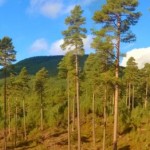 Several ELO members took part in the Highland Wolf weekend organised by BASOC with three events in the Grantown area:-
Saturday morning – medium distance event in Achagan woods
Saturday afternoon – urban sprint around Grantown in the SOUL series
Sunday morning – long distance event at Loch Vaa in the SOL series.
The most notable result for ELO was Sheila Strain's urban win to keep up her hopes of defending the SOUL title she won last year.
ELO's current top ranked runner Jack Poole competed in the Junior Inter Areas for East of Scotland on Saturday and then had a solid run in the technically complex Caledonian forest the next day. These will be his last events for some time as he now set off for a gap year volunteering in Senegal.