Following the ELO SoSOL last weekend we have maintained our highest ever level of representation on the BOF Rankings system with 22 members appearing.
Jamie Thomas appears for the first time following his solid debut on Brown at John Muir and replaces Lee Curtis whose last ranked event is now over a year ago. ELO had three good performances on the Light Green course but unfortunately the entries were one short of the minimum qualifying number of ten – and so no points were awarded.
Robin Strain continues as our top ranked competitor. Sheila Strain has also risen up the table with strong performances at sprint events in 2017.
There are plenty of opportunities in the coming weeks to score ranking points without travelling too far afield (and there will be lifts available from East Lothian to many of these events) …
Sunday 05/03 – SOL 1 – Mugdock near Glasgow
Sunday 12/03 – CompassSport Cup – Tentsmuir near St Andrews – entry required before midnight on Sunday 05/03
Sunday 19/03 – SoSOL 3 – Cathkin Braes near Glasgow
Sunday 26/03 – SoSOL 4 – Eildon Hills near Melrose
Sunday 02/04 – SOL 2 – near Aberfoyle
The BOF ranking system lists orienteers based on your best six performances within the last twelve months. To score points you must be a member of a club and affiliated to BOF and then complete any course at a ranked event where there are at least nine other ranked runners.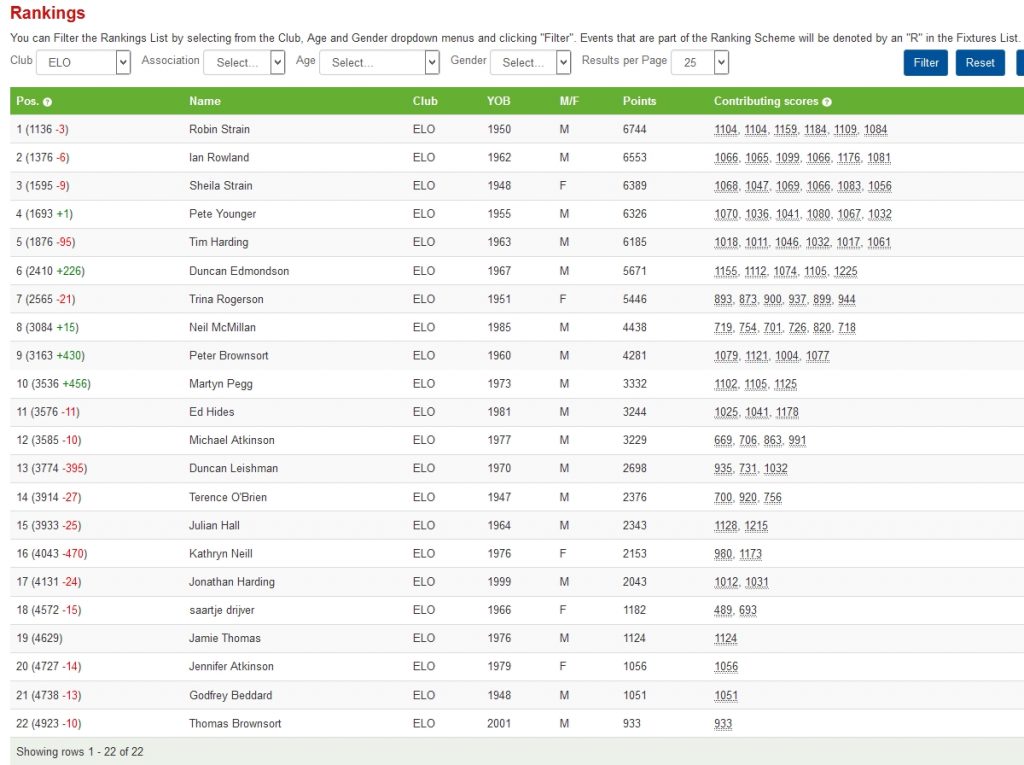 Sunday 26th Feb SoSOL 2: Hedderwick Hill / John Muir Country Park near Dunbar