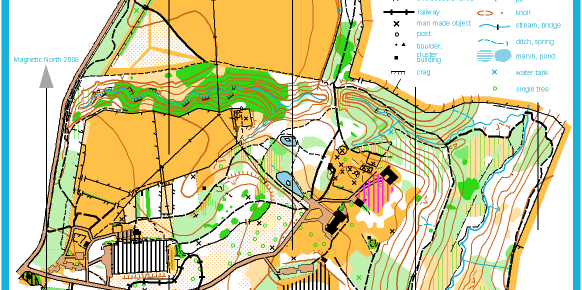 Location: Vogrie, Gorebridge
Grid Reference: NT377632
Scale: 1:6000
Size: A4
Last revision: 4/2014
Vogrie Country Park, run by Midlothian Council, is a very varied venue, offering challenges to all levels of Orienteers.
After your run you can visit the cafe, visit the huge sculptures, play on the adventure playground, or (on certain days) ride on the model railway.
Note that the production of orienteering maps takes many hours of professional or volunteer's work and that permission to use areas for an event should not be taken for granted. Please contact the club to purchase copies of the map and to discuss possible use.