ELO SoSOL 5
Saltoun 30th November 2014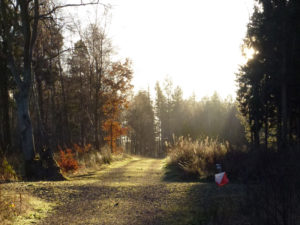 ELO held the fifth in this year's South of Scotland Orienteering League (SoSOL) events on St Andrews day. Results are here. Winsplits, Routegadget , BOF and SoSOL points are published now.
ESOC won the East of Scotland Inter-Club Championships with 111 pts. INT had 81 and RR 55. Full details.
More information are in the Events section of this website.