Barns Ness
Saturday 30 June 2018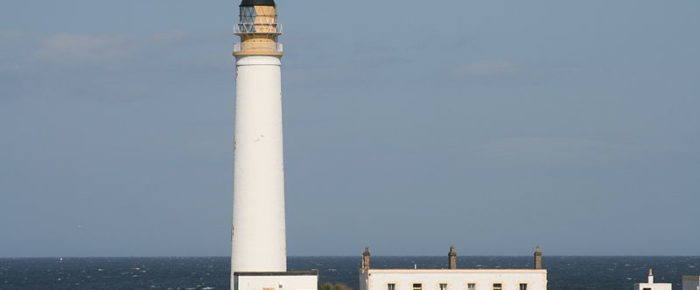 Results
---
Barns Ness and Whitesands consist of coastal grass along with a mixture of sandy and rocky shorelines.  The area has had limeworks for centuries, and as you explore the area you'll see a number of 18th-century limekilns.
Orienteers of all abilities are welcome to join us on the afternoon of Saturday 30 June where we will have a range of courses to suit everyone.
General Information
Type of event:
Local event in the East of Scotland Orienteering Association (ESOA) series
Type of terrain:
Open land, dunes.
Other Users:
The beach and shore areas are very well used by the general public including dog walkers and families. Please respect their right to be there at the same time as you are orienteering. Please observe any out of bounds areas.
Dogs:
The area is well used by dog walkers so dogs are welcome. However see the note below about 'Pirri-pirri-burr'.
Toilets:
Toilets are available at the White Sands car park, beside the entrance.
Location
Nearest town: Dunbar
Grid Ref: NT710773
Postcode: EH42 1QP
Directions:
The Whitesands Bay car park is accessed by a minor road which leaves A1087 at NT669770. The A1087 runs from Dunbar town south through Broxburn past the cement works to the A1. There are roadworks on the A1087 leaving Dunbar so access is easier from the A1 end of the A1087.
Drive past the campsite on the left and on down to the barrier. Turn left here and park on the grass.
There is a East Lothian Council £2 charge for parking.
Registration & Start Times
Registration:
This will be from 1:45pm to 3:00pm at the car park (look for the ELO flag and tent).
Pre-entry is not available, all entries will be taken on the day.
You can download and complete the registration form and bring it with you.
Please try to register and start early if you think you might take a long time to complete your course.
Start and Finish:
The start will be close to registration.
Start times will be from 2:00pm to 3:00pm.
The route back from finish, approx. 500m, comes back the track though start.
Courses Close:
The courses will close at 4:00pm so it is essential that you report to the Finish by then, even if you have not completed your course.
Course Information
Map:
The map is printed at 1:7500 with 2.5m contours.
Timing:
SportIdent (SI) electronic timing will be used – we will have SIs for hire free of charge but there is a £30 charge if lost.
Courses:
There will be White, Yellow, Orange and Green courses.
There are thistles and nettles, and so full leg cover is required for the orange and green courses.
Provisional course lengths are approximately as follows…
| Course | Length | Difficulty |
| --- | --- | --- |
| White | 1.6 km | Very easy |
| Yellow | 2.1 km | Easy |
| Orange | 3.4 km | Medium |
| Green | 4.6 km | Hard |
More details about the colour coding is available on the Scottish Orienteering website.

Planner:
Neil McMillan

Pirri-pirri-burr:
This non-native, invasive plant has been found at Barns Ness. Rangers ask that you adhere to the notices on site by keeping your dog on a lead and sticking to the main paths within the old caravan site (near the lighthouse), to prevent any missed burrs from sticking to your clothing or dog's fur and spreading the plant.
Entry Charges
Seniors 
Juniors 
Groups (Adults + children)

Each additional adult in a group: add £1
Each additional Junior in a group: add 50p
Safety and Risk
A comprehensive risk assessment has been carried out by the organiser, but participants take part at their own risk and are responsible for their own safety during the event.
There are thistles and nettles, and so full leg cover is required for the orange and green courses.
Medical Conditions:
If you, or anyone in your group (including juniors), have a medical condition that first-aiders or health professionals should know about in the event of accident or illness during the course of the event please print off the Medical Form, complete it fully and bring it along to the event.   You should complete a separate copy for each individual who has a medical condition.  Please leave the completed Medical Form at Event Registration.  If it is not in a labelled sealed envelope, it will be put in one and will be opened only in an emergency.  It will be shredded immediately after the event if you do not claim it back.
Privacy
When entering our events your name may appear in the results section of this website or in newspaper reports.