Butterdean Wood
Saturday 29 September 2018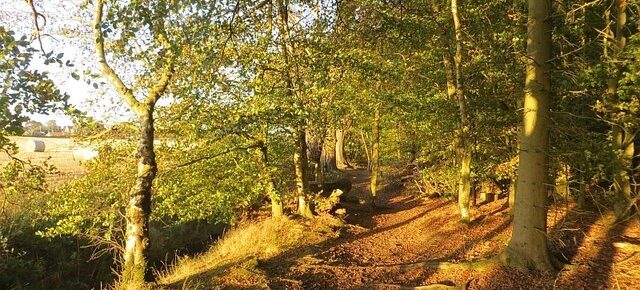 Our September event was at Butterdean Wood on Saturday 29th September.
Attendance was again helped by junior training preceding the event and there was a good mixture of ELO members and new faces. Godfrey's courses were well appreciated and managed to wring every ounce of difficulty of what can appear to be a limited area.
Results
Butterdean is a flat wood mainly made up of conifers with patches of birch and ash. The wood is home to wrens, goldcrests and chaffinches as well as roe deer and some animal sculptures. It is managed by the Woodland Trust and East Lothian Council.
Pre-event information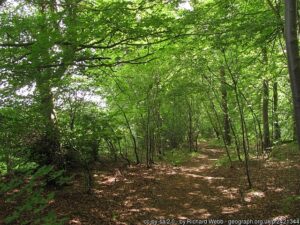 Courses available: 
White / Yellow / Orange / Light Green.
Type of event:
Local event in the East of Scotland Orienteering Association (ESOA) series
Type of terrain:
A flat wood mainly made up of conifers with patches of birch and ash.
General Information
Other Users: The woods is very well used by the general public including dog walkers and families. Please respect their right to be there at the same time as you are orienteering. Please observe any out of bounds areas.
Dogs: Area is well used by dog walkers so dogs are welcome.
Location
Nearest town: Gladsmuir
Grid Ref: NT458732
Postcode: EH33 1ED
Please register in the play park in Gladsmuir village (NT458732, EH33 1ED) then walk a few hundred metres down the road to the wood. There is limited parking at the wood, and we are asked to leave what there is for the regular users.
Directions
Gladsmuir is on the A199 (the "old A1") between Tranent and Haddington. Leave the A1 at the B6363 junction, east of Tranent (signposted Pencaitland and Longniddry).
Registration & Start Times
Registration: This will be from 1:00pm to 3.00pm at the play park in Gladsmuir. Pre-entry is not available, all entries will be taken on the day. Please try to come and start early if you think you might take a long time over your course or if you would like help or advice before running. Controls will be brought in from 4pm promptly. The registration form can be downloaded and completed before you arrive.
Toilets: There are no toilets.
Start and Finish: 100 metres down the minor road to the wood. Start times will be from 1.30pm to 3.00pm.
Courses Close: 4pm – so it is essential that you report to Download by 4pm, even if you have not completed your course.
Course Information: White (very easy), Yellow (easy), Orange (medium) and Light Green (medium to hard) courses.
More details about the colour coding is available on the Scottish Orienteering website.
SportIdent (SI) electronic timing will be used. If you have your own SI please bring it with you. We will have SIs for hire free of charge but there is a £30 charge if lost.
Entry Charges
Seniors 
Juniors 
Groups (Adults + children)

Each additional adult in a group: add £1
Each additional Junior in a group: add 50p
Planner: Godfrey Beddard
Safety and Risk:  A comprehensive risk assessment has been carried out by the organiser but participants take part at their own risk and are responsible for their own safety during the event.
Refreshments: Coffee and cakes will be available in return for donations to Mary's Meals
Medical Conditions
If you, or anyone in your group (including juniors), have a medical condition that first-aiders or health professionals should know about in the event of accident or illness during the course of the event please print off the Medical Form, complete it fully and bring it along to the event.   You should complete a separate copy for each individual who has a medical condition.  Please leave the completed Medical Form at Event Registration.  If it is not in a labelled sealed envelope, it will be put in one and will be opened only in an emergency.  It will be shredded immediately after the event if you do not claim it back.
Privacy
When entering our events your name may appear in the results section of this website or in newspaper reports. Read our privacy policy