Seafield Pond, Dunbar
Saturday 26th February 2022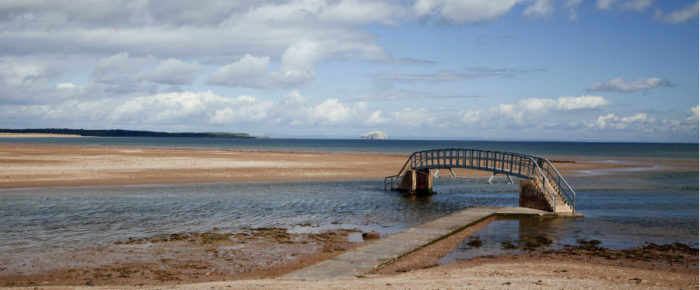 Organiser's Report
Many thanks to all who came and to the many helpers on the day. Thanks also to Neil for planning courses which squeezed every drop of interest from the small park area around Seafield Pond and included challenging dunes navigation on the longer courses.
We had to make a late change to one course due to a permission issue but hope that your start wasn't too badly delayed.
The swans were not included in the Risk Assessment but they were very inquisitive about the controls.
Results
General Information
Advance information:
Seafield Pond and Belhaven Bay are on the western edge of Dunbar and the parkland at the shore contrasts with intricate sand dunes across the bay.
Orienteers of all abilities are welcome to join us on the day when we will have a range of courses to suit everyone.
Please use the Contact form if you have missed the closing date. We may be able to take a late entry.
Entry numbers currently indicate that we do not need to allocate specific start times and that we can be flexible on Saturday. If you asked for an early start time, please aim to start before 2pm and everyone else between 2 and 3 pm. That will space people out sufficiently.
As always, please come early if you need advice or if you think you may take a long time over your course.
Type of event:
Local event in the East of Scotland Orienteering Association (ESOA) series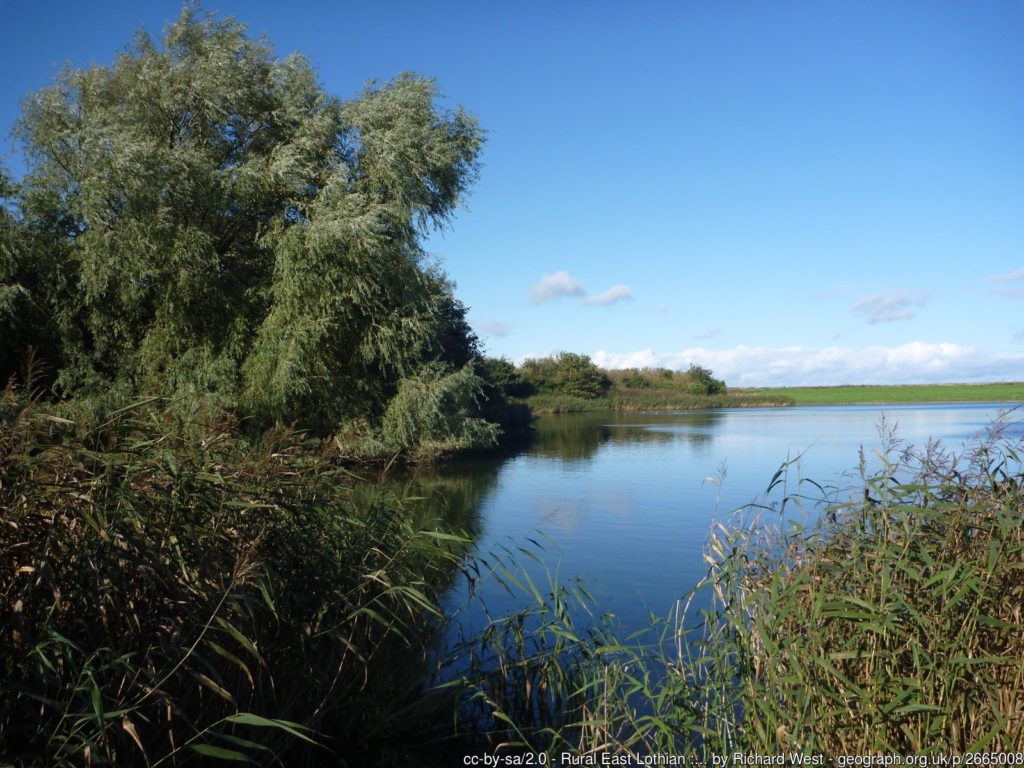 Terrain:
Parkland for shorter courses with longer courses venturing further afar into the sand dunes.
Please observe any out of bounds areas.
Other Users
The area is very well used by the general public including dog walkers and families. Please respect their right to be there at the same time as you are orienteering.
Dogs
The area is well used by dog walkers so dogs are welcome to come with orienteers.
Toilets:
Toilets are available adjacent to the parking.
Accessibility:
White and Yellow courses are negotiable by buggies although there may be muddy sections even on the paths.
Location
Nearest Town: Dunbar
Grid Ref: NT662787
Nearest Postcode: EH42 1NX
Directions
Follow signs to Dunbar and West Barns from the A1. Turn left after the caravan park.
Public Transport
The X7 stops nearby.
Registration & Start Times
Registration
This will be online (and for newcomers at the car park) – look for the ELO flag and tent!
Please select an early start time if you think you might take a long time to complete your course.
Start and Finish:
Start times will be from 1:30pm to 3:00pm.
Start and finish are close to registration.
Courses Close:
The courses will close at 4:00pm so it is essential that you report to the Finish by then, even if you have not completed your course.
Course Information
Map
The map is printed at 1:5000 with 2.5m contours.
Timing
SportIdent (SI) electronic timing will be used – we will have SIs for hire free of charge but there is a £30 charge if lost. Units, apart from start and finish, will be set for contactless punching.
Courses
There will be White, Yellow, Orange and Green courses.
| Course | Length / Ascent | Description |
| --- | --- | --- |
| White | 1.5km / 10m | Very Easy |
| Yellow | 2.3km / 10m | Easy |
| Orange | 3.5km / 20m | Moderate |
| Green | 4.7km / 40m | Very Difficult |
More details about the colour coding is available on the Scottish Orienteering website.
Organiser:
Pete Younger
Planner:
Neil McMillan
Entry Charges
Entry is cheaper if you are a current 2022 member of a club affiliated to Scottish or British Orienteering.
Please ensure that your membership has been renewed for 2022.
| | British/Scottish Orienteering member* (Pre-entry) | Non‑member |
| --- | --- | --- |
| Seniors | £4 | £6 |
| Juniors | £1.50 | £2.50 |
| Parent and Child (one parent with one child) | £2.50 | £3.50 |
| Larger Family Groups (one or more children accompanied by one or more adults) | £3 | £5 |
| Pair of Seniors | £5 | £7 |
| Pair of Juniors (no accompanying adults) | £2 | £3 |
*Members of any orienteering club will receive a discount for pre-entry only.
**Note that although non-members are now permitted to take part, Covid regulations still limit the support we can give beginners.
Safety and Risk
A comprehensive risk assessment (RA) has been carried out by the organisers, but participants take part at their own risk and are responsible for their own safety during the event.
The RA will be available for inspection at Registration.
Medical Conditions:
If you, or anyone in your group (including juniors), have a medical condition that first-aiders or health professionals should know about in the event of accident or illness during the course of the event please print off the Medical Form, complete it fully and bring it along to the event. You should complete a separate copy for each individual who has a medical condition. Please leave the completed Medical Form at Event Registration. If it is not in a labelled sealed envelope, it will be put in one and will be opened only in an emergency. It will be shredded immediately after the event if you do not claim it back.
Privacy
When entering our events your name will appear in the results section of this website and may appear in newspaper reports.
We may also take photographs at the event for publicity purposes – please let us know if you do not want us to use your photograph in this way.
Read our privacy policy.