Yellowcraig
Saturday 30th September 2023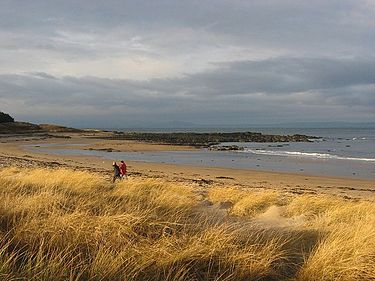 Usual thanks to all the very many who came to run and to the many helpers who made the event possible.
Score events require an extra set of decision making skills and many runners enjoyed this change. Well done to those brave souls who added the challenge of "Odds before Evens".
More than 30 tried the RetrO course. Sample comment – "I'll never complain about SI timing again". Special mention to Fran Humphrey who entered into the spirit by actually bringing a stamped addressed envelope for the results – just like pre-internet days.
Saartje's reduced refreshment stand raised £35 for Mary's Meals.
Organiser's Report
It was great to be able to welcome so many people to Yellowcraig! Hopefully the wait at registration for a few folks was more than made up for by the excellent courses and convivial atmosphere afterwards. Patchy mobile reception meant that live results online weren't possible but hopefully you saw the results screen (and thankfully we didn't have to wait a week for the stamped address envelopes to arrive through the post – even for the retro course).
We look forward to seeing you next month in Butterdean where we will have a little more space for registration and can spread out! September saw experienced Orienteers having their route choice decision making challenged and next month you can have a go at a map memory course where your only chance to see each leg is on the map extract at the controls. 
Planner's Report
Yellowcraig is varied but a very small area so it's hard to fit in a long course without tedious loops. I had thought that adding the wrinkle of "Odds before Evens" on a Score would slow down the finishing times – but many finished comfortably inside the limit even with this extra option. Perhaps for next time an even more arcane restriction is needed …
Results
Advance Information
Type of event:
Local event in the East of Scotland Orienteering Association (ESOA) series
Yellowcraig is a small but varied area with forest, sand-dunes and open grassland to challenge for new and experienced orienteers.
Orienteers of all abilities are welcome to join us on the day when we will have a slightly different range of courses. There will be a Score course and a RetrO course – more details below.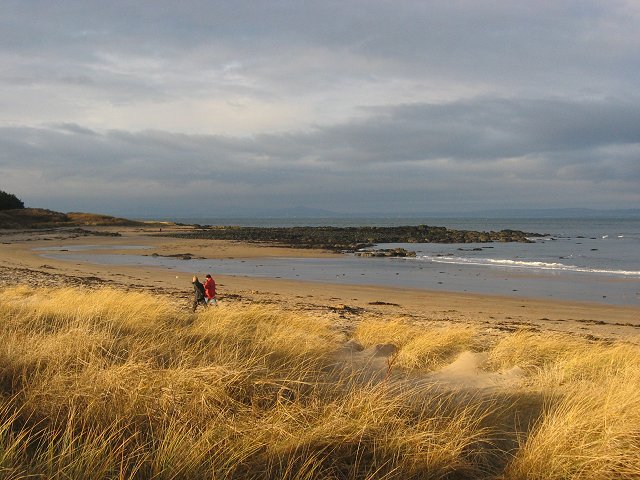 What is a Score course?
You receive a map with the controls marked but with no set route shown between them. You must visit as many of the controls as possible in the time allowed. At Yellowcraig you will have 45 minutes.
Difficult controls may be worth more points. At Yellowcraig they are all the same and worth 10 points.
You can visit them in any order you wish and you don't have to visit them all.
You lose penalty points if you take longer than the time limit – so remember to bring a watch with you! At Yellowcraig you lose 1 point for every 12 seconds you are over 45 minutes (5 points a minute).
The winner is the person with the most points after any penalties have been deducted. If there is a tie on points then the person who took the shorter time is the winner
You don't even have to use the full time allowance – when you have had enough just return to the Finish.
For an extra challenge try to visit the odd-numbered controls before any even-numbered ones – so you have to do two tours of the map to visit them all.
What is the RetrO course?
This will be a short course using only old-school kit – no SI timing or pre-printed maps.
You will receive a blank map and then copy onto it the position of the controls from a master map.
At each control you will use the attached pin-punch to mark your control card.
When you finish you will get an overall time but no separate splits.
Your control card will be inspected to check it has the correct punches.
Your result will be added to a 'washing-line' showing finish times in order.
There will be just five controls on a course of Yellow ish standard.
Younger orienteers won't remember this low-tech approach.
Older orienteers may remind themselves of the good old / bad old days.
There's no charge for this one (although you should provide a stamped self-addressed envelope if you would like a copy of the results!)
Yellowcraig terrain:
Mixed coastal area of forest, sand-dunes and open grassland with one small but steep hill.
There are some nettle patches so full leg cover is recommended for all courses except White and Yellow.
Please do not enter or cross any out of bounds areas.
Only larger paths are marked. The sand dunes are criss-crossed with paths, far too many to map.
Other Users
The area is very well used by the general public including dog walkers and families. Please respect their right to be there at the same time as you are orienteering.
Dogs
The area is well used by dog walkers so dogs are welcome to come with orienteers.
Toilets
Toilets are available at the car park.
Catering
Hot drinks and biscuits will be available near Registration in return for donations to Mary's Meals.
If the weather is good there may be an ice cream van in attendance.
Accessibility
White and Yellow courses use path network and are suitable for rugged buggies although there may be small fallen branches to be moved aside.
Location
Nearest Town: Dirleton
Grid Ref: NT516856
Nearest Postcode: EH39 5DX
Directions
Car park accessed by minor road signposted Yellowcraig leaving the road through Dirleton which is reached from the A198. There is a £2.50 charge for parking which can be paid via the Ringgo app on site or in advance (code 21004).
Public Transport
It is possible to get to the event by bus – Edinburgh-North Berwick service from East Coast Buses alighting at Dirleton and walking 600m.
Nearest Defibrillator:
Registration
Registration & Start Times
Registration
This will be online (and for newcomers at the car park) – look for the ELO flag and tent.
If would like advice before going out or if you think you will take over an hour please arrive and start early.
Start and Finish:
Start times will be from 1:30pm to 3:00pm.
The Start and Finish locations are close to Registration within 100m.
You may wish to tackle more than one course so please come early.
Courses Close:
The White, Yellow, Orange and Score courses will close at 4:00pm. Even if you have not completed your course by then, you should stop and return to assembly.
You must report to the Download point, whether you complete the course or not, so that we know you are not lost or injured in the woods.
The RetrO course will close a little later so you can tackle it after your main run.
Course Information
Map
The map is printed at 1:5000 with 2.5m contours.
Timing
SportIdent (SI) electronic timing will be used – we will have SIs for hire free of charge but there is a £30 charge if lost. Units, apart from start and finish, will be set for contactless punching.
Courses
There will be White, Yellow, Orange, Score and RetrO courses.
| Course | Length / Ascent | Description |
| --- | --- | --- |
| White | 1.1km / 5m | For competitive 9-10 year olds and 11-12 year old beginners. Follows paths with a control at each choice point. |
| Yellow | 1.6km / 10m | For competitive 11-12 year olds and 13-14 year old beginners. Follows line features with controls after choice points. |
| Orange | 3.1km / 30m | For competitive 13-14 year olds and beginner adults. Controls near paths or line features. |
| Score | 45 minute time limit / 30m | There are mixture of controls of varying difficulty |
| RetrO | 1.0km / 10m | Old-school kit – no SI timing or pre-printed maps. You can do the RetrO course after your usual run – it is of Yellow standard! |
More details about the colour coding is available on the Scottish Orienteering website.
Organiser:
Michael Atkinson
Planner:
Pete Younger
Entry Charges
Entry is cheaper if you are a current 2023 member of a club affiliated to Scottish or British Orienteering.
Please ensure that your membership has been renewed for 2023.
British/Scottish Orienteering member* (Pre-entry)
Non‑member
& late entry
Seniors
£4
£6
Juniors
£1.50
£2.50
Pair of Seniors
£5
£7
Pair of Juniors (no accompanying adults)
£2
£3
Junior and Parent
£2.50
£3.50
Family Groups (one or more children accompanied by one or more adults)
£6
£8
*Members of any orienteering club will receive a discount for advance entry only (usually by the Monday before the event so we can order maps).
Safety and Risk
A comprehensive risk assessment has been carried out by the organisers, but participants take part at their own risk and are responsible for their own safety during the event
Medical Conditions:
If you, or anyone in your group (including juniors), have a medical condition that first-aiders or health professionals should know about in the event of accident or illness during the course of the event please print off the Medical Form, complete it fully and bring it along to the event. You should complete a separate copy for each individual who has a medical condition. Please leave the completed Medical Form at Event Registration. If it is not in a labelled sealed envelope, it will be put in one and will be opened only in an emergency. It will be shredded immediately after the event if you do not claim it back.
Privacy
When entering our events your name will appear in the results section of this website and may appear in newspaper reports.
We may also take photographs at the event for publicity purposes – please let us know if you do not want us to use your photograph in this way.
Read our privacy policy.