Barns Ness Saturday 30th May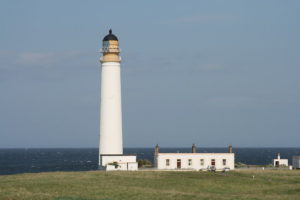 Report
We were blessed with sunny weather although the strong winds made it necessary to keep a tight grip on the map at all times.
Almost 80 individuals took part. 20 of them were East Linton Cubs who each enthusiastically tackled two courses – White and then Yellow.
Ian Rowland was planning for the first time and won many favourable comments for fitting such a wide range of courses into this thin coastal strip.
Many thanks to ELO members and friends who contributed to putting on such a popular event.
Results
Results are available here. WinSplits
Event info:-
Directions:
Postcode: EH42 1RU
Grid reference: NT 714772
From the A1 south-east of Dunbar, take the A1087 for Dunbar (the "cement works" turn). Continue down, and turn right at the junction signed "White Sands" and "Barns Ness". Park at the first parking area which is White Sands and do not continue along the road to Barns Ness. A 2.1 metre height barrier is in place.
Start times:
Starts from 2pm to 3pm.  Enter on the day.
Entries:
Seniors (born 1994 or earlier):
British Orienteering members – £3
Non-members – £5
Juniors (born 1995 or later):
British Orienteering members – £2
Non-members – £2.50
Students:
British Orienteering members – £2
Non-members – £2.50
Groups (Adults + children) – including 2 maps:
British Orienteering members – £4
Non-members – £6
Extra maps and runs on a second course – £1
Registration, download and toilets:
Registration from 1:30pm.  As a second option, you can download and complete the registration form and bring it with you.
"Dibbers" (SI cards) can be borrowed (but we charge £30 if you lose one!).
Courses will close about 4pm.  Always go to download, even if you don't finish the course (so we know you're not lost).
Toilets are at the west end of the car park, immediately on the right after the height barrier.
Start and Finish:
The start is at the east end of the parking area.
There is a short walk back along a clear track from the finish. The finish will be marshalled.
Information about the area:
The area offers a wide mixture of terrain including coastal dunes, with a large flat and open hinterland. There are some areas of gorse and areas once used for quarrying and salt production. Recently fencing has been introduced to allow sheep grazing in winter and develop more diverse vegetation. There are several crossing points along the network of paddocks which are clearly marked on the map, please use these whenever you need to cross a fence.
Please respect other users,
Courses:
There will be a White, a Yellow, an Orange, a Long Orange and a Green.
The map will be at 1:7,500
Be aware that the path network at Barns Ness is very changing with the addition of fences and the map may not include them all (or indeed, it may show paths that are no longer there!).  We've done our best!
Safety:
The area contains a very short section of road which does not carry any through traffic. All courses are planned to minimise impact from the road but do be aware of possible cars. The area is also well populated with rabbits making the ground uneven in places.
It's a popular area for dog walkers, so keep a wary eye open for dog poo.
Acknowledgements:
East Lothian Council
Contacts:
Planner – Ian Rowland (ELO), Andrea Davison (ESOC)
Organiser – Trina Rogerson (ELO)