North Berwick Law
Saturday 26 October 2019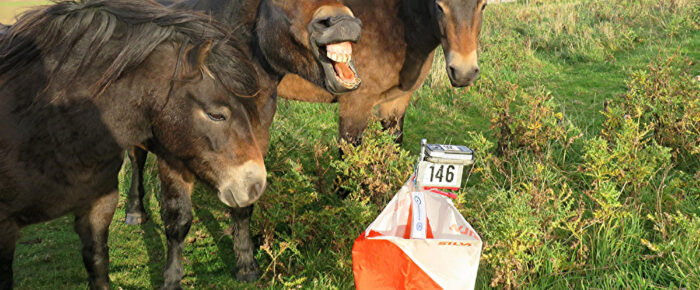 Results
We have now distinguished those who took the Odd-Even Score Challenge.
Thanks to everyone who came from near and far (Sweden! Preston!) and to all the helpers especially Robin and Sheila Strain and Jamie Wilson who were kept very busy on a sunny October afternoon.
Apologies for my error in transposing two SI boxes (133 and 134) on the Score course and I hope it didn't delay you for too long.
Congratulations to Daniel Halliday for completing the Score clean sweep and rose to the Challenge of doing all the Odds before the Evens – and braved the gorse in shorts!
Pre-event info
We look forward to seeing you on Saturday 26th October for our next local event. We will have the usual White and Yellow courses for juniors plus a Score course for older and more experienced orienteers.
The Score course will have a 45 minute time allowance and there will be an optional extra tweak for those who want a tougher challenge.
Footwear: At this time of year all the paths have muddy sections and steeper parts which are very slippery – so footwear with good grips is essential.
North Berwick Law is a conical hill which rises above North Berwick and stands at 187 metres above sea level. The Law is a volcanic plug similar to Arthur's Seat and the top has the remains of an Iron Age hill fort as well as the ruins of military buildings that were used by lookouts in both the Napoleonic wars and the second world war. A whale jawbone atop the Law provides a distinctive backdrop to the town.
What is a Score event?
You receive a map with the controls marked but with no set route shown between them. You must visit as many of the controls as possible in the time allowed
You can visit them in any order you wish and you don't have to visit them all
Different controls have different points value so there is a tactical element in using your time to gain points efficiently
Higher value controls will be further afield or harder to find
You lose penalty points if you take longer than the time limit – so remember to bring a watch with you!
The winner is the person with the most points after any penalties have been deducted. If there is a tie on points then the person who took the shorter time is the winner
You don't have to use the full time allowance – when you have had enough just return to the Finish.
Pre-event Information
Type of Event:
Local event in the East of Scotland Orienteering Association (ESOA) series
Type of Terrain:
The slopes of the Law get generally steeper and rockier as they approach the summit. Around the base there is open ground which tends to be wet with several ponds and marshes. The gorse cover has been reduced in recent years but is still quite extensive.
This event is not visiting the wooded area around the Whisky Bottle lochan.
Safety:
There are many dangerous crags which must be avoided by all competitors particularly those on the Score course.
There is a pond on the south side of the Law which is passed by all courses and an extensive marsh on the north side which is fenced off from the junior courses.
The path network is is generally good but does have steep and muddy sections so appropriate footwear is needed. Juniors might opt for wellingtons and everyone requires footwear with good grips especially if venturing onto the upper slopes.
Even at this time of year undergrowth can be very dense once you leave the path network. There are some nettles and brambles so full leg cover is recommended.
A group of ponies grazes the Law. They do not pose a threat to the public but should not be approached and must not be fed.
Other Users:
The Law is very well used by the general public including dog walkers and families. Please respect their right to be there at the same time as you are orienteering. Please observe any out of bounds areas
Dogs:
The area is well used by dog walkers so dogs are welcome but should be kept under control particularly if ponies are nearby.
Location
Location:
Nearest Town: Dunbar
Grid Reference: NT675783
Postcode: EH42 1QZ
Directions:
Parking is at NT552842 or EH39 4DS (Streetmap  | Google Maps).
Registration, Start and Finish are all here too.
If you'd like to come by public transport, it's a 20-minute walk from the rail station (trains from Edinburgh are roughly every half-hour on Saturdays) or a 5-minute walk from the 124 bus stop at North Berwick Sports Centre.  There are pavements and a footpath all the way.
Registration and Start Times
Registration:
From 1:00 pm to 2.30 pm at the car park
Pre-entry is not available – all entries will be taken on the day
Fast track entry if you are a club member with your own SI dibber
Please try to come early if you would like advice or guidance beforehand
You can download and complete the registration form and bring it with you.
Start and Finish:
Start and Finish are both close to Registration. Starts between 1:30 pm and 2:30 pm.
Courses Close:
Courses close at 3:30 pm and controls will be brought in from this time.
Facilities:
Refreshments and toilets are available at North Berwick Sports Centre which is 500 metres away (walk north towards the town and bear left after the Primary School).
Course Information
Map:
The map has been completely redrawn by Godfrey Beddard and slightly extended for this event. It is printed at 1:5000.
Timing:
SportIdent (SI) electronic timing will be used. If you have your own SI please bring it with you. We will have SIs for hire free of charge but there is a £30 charge if lost.
Courses:
| Course | Length | Difficulty |
| --- | --- | --- |
| White | 1.2 km | Very easy |
| Yellow | 1.8 km | Easy |
| Standard Score | 45 minutes | Moderate |
| Challenge Score | 45 minutes | Harder |
At this event all odd numbered controls are worth 10 points and all even numbered controls are worth 20 points.
For an extra Challenge you can choose to visit odd controls before evens – ie odd controls don't score after you have visited your first even control.
More details about colour coded courses is available on the Scottish Orienteering website.
Accessibility:
All courses have sections which are steep and / or muddy so are not buggy friendly.
Organiser:   
Saartje Drijver
Planner:
Pete Younger
Entry Charges
Entry is cheaper if you are a current 2019 member of a club affiliated to Scottish or British Orienteering.
Please make sure that your membership has been renewed for 2019.
British/Scottish
Orienteering member
Non-member
Seniors
£4
£6
Juniors
£1.50
£2.50
Parent and Child
(one parent with one child)
£2.50
£3.50
Larger Family Groups
(one or more children accompanied by one or more adults)
£3
£5
Pair of Seniors
£5
£7
Pair of Juniors
(no accompanying adults)
£2
£3
Safety and Risk
A comprehensive risk assessment has been carried out by the organiser but participants take part at their own risk and are responsible for their own safety during the event.
See the detailed Safety notes under the Terrain description on this page.
Medical Conditions:
If you, or anyone in your group (including juniors), have a medical condition that first-aiders or health professionals should know about in the event of accident or illness during the course of the event please print off the Medical Form, complete it fully and bring it along to the event.   You should complete a separate copy for each individual who has a medical condition.  Please leave the completed Medical Form at Event Registration.  If it is not in a labelled sealed envelope, it will be put in one and will be opened only in an emergency.  It will be shredded immediately after the event if you do not claim it back.
Privacy
When entering our events your name may appear in the results section of this website or in newspaper reports.
We may also take photographs at the event for publicity purposes – please let us know if you do not want us to use your photograph in this way.
Read our privacy policy.